Cheltenham: Council Tax Could Be Frozen Again
11 December 2013, 13:11 | Updated: 11 December 2013, 13:15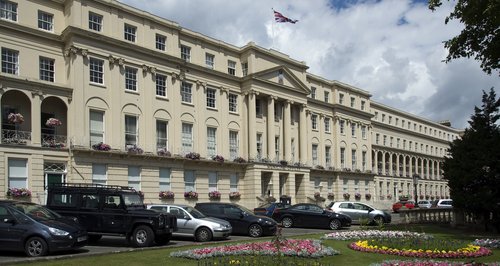 Cheltenham Borough Council's cabinet is proposing to freeze its share of council tax and its car park charges for the fourth year running.
The Council's draft budget, which has just been published, proposes that the borough's share of council tax should remain at its present level, which is £187.12 a year for a Band D taxpayer. It has been fixed at this level since April 2010.
Car park charges will not be increased, except for the cost of councillors parking permits, which will increase by inflation. Again, this means there will be no increase on the rates set in 2010.
These proposals come despite the fact that the Council is expecting a massive cut of £844,000 (13.6%) in the formula funding it will receive from the Government in 2014/15. Other features of the budget include no cuts in frontline services, no above-inflation increases in fees and charges (with inflation assumed to be 2.5%) and £787,900 of efficiency savings to be made to help balance the budget.
Councillor John Rawson, deputy leader of the Council and cabinet member for finance, said that freezing council tax for the fourth year running has not been easy: ''The Government gives us rather a raw deal when it comes to council tax. It urges us to freeze tax, but only gives us half the cost of doing so, and then only for two years. At the same time it is cutting our formula funding at an alarming rate.
''However, I am delighted that we have found enough efficiency savings for us to freeze tax for another year, because I know many of our residents are still having a tough time making ends meet. I am particularly pleased that we have done this without cutting services and without introducing above-inflation increases in charges.
''The saving grace of this budget has been the radical steps we have taken to reorganise our services in order to cut costs. Leisure and culture services are going through a huge reorganisation. Our IT service and other support services are also being restructured and we are making major savings by slimming down our senior management. However, we don't expect frontline services to suffer.''
Mark Sheldon, the Council's Director of Resources, added: ''It has been another incredibly challenging year but despite facing a further dramatic cut in government support we have continued to implement our strategy for meeting the projected budget gap. We have focused on what we are trying to deliver for the residents of the town and by adopting different service delivery models, we have managed to both protect services and save money. However, the job does not get any easier.''
The draft budget goes to a meeting of the Council's cabinet for formal approval on 17 December. The detailed budget proposals will be available on the Council's website from 18 December and local residents, businesses and organisations have until 24 January 2014 to make their comments.
The final version of the budget will then go to the full Council for approval on 14 February 2014.