Cheltenham: E-fits Released
16 January 2014, 12:23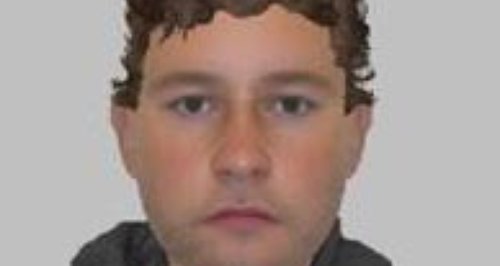 Police in Cheltenham have released two E-Fits of men that they would like to talk to in relation to two burglaries in Cheltenham.
The first incident happened at around 9pm on Friday December 13 at the home on Commercial Street. The offender gained entry to the ground floor flat through one of the windows. The offender then confronted the victim, said 'ho ho ho', took her handbag and then left the property. As well as the victim's handbag, the offender also took a laptop, jewellery box and jewellery and silver picture frame.
In the second incident, which happened between 6pm and 6.15pm on Wednesday January 8, the offender attempted to get into the house on Carlton Street through the front door. The offender failed to get into the house and left empty-handed.
Due to the similarity of the two pictures, officers believe that it may be the same man.
The man in the first burglary is described as white, male and in his 20s. He was around 5ft 10ins tall and wearing an open face balaclava, long sleeve black top, black trousers and black socks. He was possibly not wearing any shoes.
Anyone with any information about the incident is asked to contact Gloucestershire Police on 101, quoting incident number 498 of December 13(incident 1) or 380 of January 8(incident 2).