Cheltenham: Free Parking During Race Week
4 March 2014, 10:29 | Updated: 4 March 2014, 10:32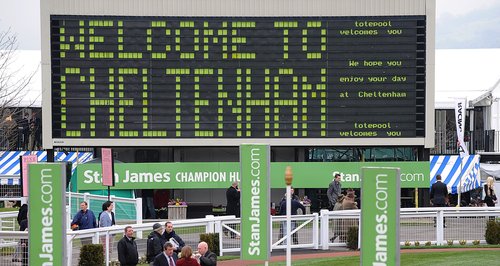 Cheltenham Borough Council is making all council-run car parks free of charge after 1pm each day from Monday 10 to Friday 14 March 2014.
The initiative hopes to encourage shoppers to visit the town during Cheltenham's Gold Cup festival and to show support for the festival as well as for local retailers and businesses.
Car parks allowing free parking after 1pm each day from Monday 10 to Friday 14 March 2014 are:
Bath Parade Bath
Terrace Brewery
Cheltenham Walk
Commercial Street
Coronation Square
High Street
North Place
Regent Arcade
Rodney Road
Royal Well
Sandford Lido
Sherborne Place
St Georges Road
St James Street
Town Centre East (formerly Grosvenor Terrace)
West End
It is hoped that motorists, on average, will save around £3 per day on parking during this time.
Mike Redman Director for Built Environment said "Cheltenham is fortunate to have such a fantastic range of festivals and events, as well as an excellent range of shops and businesses. Afternoons are often quiet in town when the races are in full swing, so we are pleased to be able to offer free parking to support retailers and the economic viability of the town during one of Cheltenham's highest profile annual events."
Cllr Andrew McKinlay, cabinet member for built environment said: ''The races bring a huge amount of benefit to Cheltenham, but we also recognise that it can be a quiet time for retailers in the town centre. Hopefully, with this free parking initiative, those not watching the races will be encouraged to visit the town centre and help our retail economy thrive.''