Gloucestershire: Police Investigate 'Hammer' Robberies
24 October 2014, 15:41 | Updated: 24 October 2014, 15:47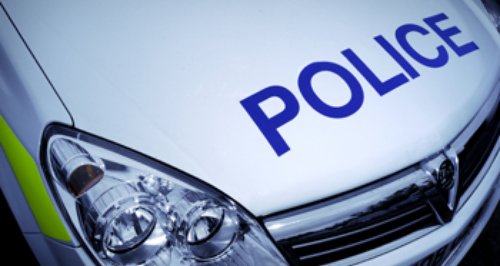 Police say they are linking five robberies at shops and bookmakers across Gloucestershire.
In each case the offenders threatened staff and customers with a weapon, believed to be a hammer.
The first incident happened on Friday 17th October at a convenience store on London Road in Charlton Kings, Cheltenham. Two men entered the store, one of whom took hold of a member of staff and threatened to hurt him with a hammer unless staff opened the tills. The men then made off with several hundred pounds.
The second incident happened on Monday 20th, just before 5.20pm at a convenience store on the High Street in Bourton-on-the-Water. One of the shop workers sprayed the offenders with a cleaning product and they made off empty handed.
The third incident happened around 6.40pm on the same day when two masked robbers entered a bookmakers on Mill Parade in Bishop's Cleeve, near Cheltenham and threatened a staff member with a hammer before demanding money and made off with several hundred pounds.
The fourth incident happened at Corals the bookmakers on Bath Road in Cheltenham at 6.15pm on Wednesday 22nd. A male offender entered the store, went behind the staff counter and took money after threatening a member of staff with a claw hammer. He stole several hundred pounds.
The fifth incident happened at Backhouse Bets on Northway Lane in Tewkesbury on Thursday 23rd at 5.45pm. A man offender entered the store approached the staff counter. He threatened the member of staff with a 'rock hammer', when they refused to hand over the money, he threatened a customer with the hammer. He then made off with several hundred pounds.
The common descriptions of the two are: Two males height between 5''6 and 6''. The taller of the males is of slighter build wearing a light grey tracksuit top with a hood over his head and grey or darker coloured 'jogging' trousers or similar. The shorter male had a larger/stockier build wearing light grey coloured hooded top again over his head and jogging style bottoms. There was believed to be a large motif or writing on the front of one of the hooded tops.
Both males were wearing face masks, one of which was light grey in colour and one which was darker in colour.
Police are appealing for witnesses in relation to these incidents, particularly of the movements of the offenders both before and after the incidents. They are also interested in potential vehicles that may have been sighted, or acting suspiciously in nearby areas.
DC Andy Houghton, from Gloucestershire Police's CID, said: "These are serious offences committed by individuals who show no regard for the threatening behaviour and intimidation they have caused. We would urge people not to confront these individuals, as they are armed and would put you at risk of serious harm. However we ask that anyone with information to contact 101 quoting the respective incident number(s) or 999 in the event of an emergency."