Cheltenham: Protest Planned At GCHQ
28 August 2014, 14:20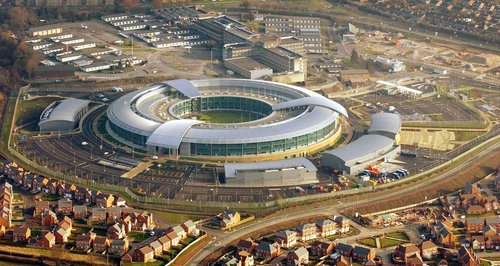 Gloucestershire Police say they are aiming to help ensure peaceful protest and minimum disruption for community ahead of a protest at GCHQ.
Officers will be present outside the site in Cheltenham for the four planned days of the demonstration starting on Friday.
Police may close Hubble Road between Princess Elizabeth Way and Telstar Way as a safety measure dependent on the number of people who attend.
Local residents have been reassured though that they will still be allowed access to and from their properties by foot and vehicle during this time if the road is closed.
Protestors will also be advised around the legality of taking pictures of GCHQ staff.
Chief Inspector Mark Ravenscroft said: "We have been liaising with organisers to try and ensure they can exercise their right to lawful protest while bearing in mind the impact on the local community.
"We know people will have cameras with them and we will be guiding protesters around the legality of taking pictures outside GCHQ as part of our 'no surprises' approach.
"While discretion will be used in each case, protesters should be aware that they could be breaking the law if they attempt to take photos of any GCHQ staff.
"We would urge anyone attending the protest to be aware of this and consult an officer if unsure.
"Any residents experiencing problems on the day can make contact with me via any of the officers who are present."