Tewkesbury: Support For People At Flood Risk
7 February 2014, 12:57 | Updated: 7 February 2014, 12:59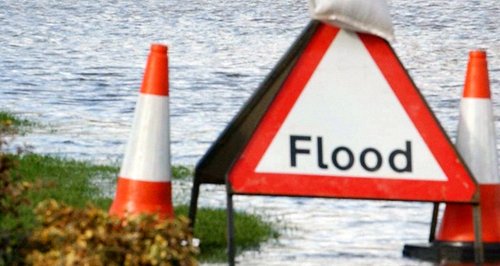 As river levels remain high, Tewkesbury Borough Council is making visits to vulnerable properties to offer advice and support.
While no properties have flooded yet, the weather expected for the weekend ahead looks set to bring more rain so the risk of flooding has increased further.
Officers from the borough council are visiting those properties at risk of flooding to make sure they are appropriately prepared and to advise them that a rest centre will be made available if needed. It is also making sure sandbags are available to those that need them, and that trash screens, which collect and prevent the passage of waste, continue to be cleared to allow water to flow freely.
Tewkesbury Borough Council's Lead Member for Clean and Green Environment Cllr Jim Mason said: ''River levels remain high so we're making special visits to those at risk of flooding, and we'e continuing to make sandbags available - with deliveries being made to vulnerable residents. As always during times of flood risk in our borough, there is a fantastic sense of community spirit on show. The emergency services are doing an excellent job and we will continue to work closely with them to protect our residents.''