Gloucestershire: Police Get New Domestic Abuse Powers
2 June 2014, 05:00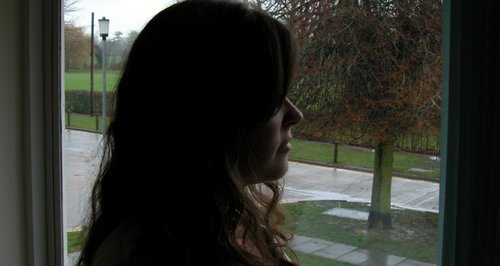 From today, all police officers in the South West, including Gloucestershire, have new powers to help victims of domestic violence and abuse
When an incident if domestic abuse is reported to the police but there is insufficient evidence to bring a charge, the suspect is currently released from custody, often without any restrictions on their movement.
Under the new scheme, if there is concern that a partner has been the subject of violence or the threat of violence and that risk remains, a 48-hour Domestic Violence Protection Notice (DVPN) can be authorised by a Superintendent before a suspect leaves custody.
This can result in banning the perpetrator from returning to the victim's address, which might also be their home, or the area around it, and from molesting the victim.
The decision must then be referred to Cheltenham Magistrates Court which will decide if the notice should be turned into an order (DVPO), which can last between 14 and 28 days.
D/Superintendent Simon Atkinson from the Public Protection Bureau, Gloucestershire Constabulary says "At a time when victims are vulnerable and lack the confidence to pursue a criminal prosecution, the use of the DVPN/O allows officers to better safeguard individuals. DVPN/Os will also provide the victim the opportunity to engage with specialist services and the time and space to think things through in a safe environment without the fear of further threats or violence. Perpetrators will be signposted to appropriate support agencies in an effort to prevent further re-offending.''
The scheme was trialled in Greater Manchester, West Mercia and Wiltshire over a 15 month period 2011/2012 and was then subject to Home Office evaluation.
Detective Inspector Ben Mant from Wiltshire police said: ''Wiltshire Police are proud to have played a significant part in the inception of DVPNs/DVPOs.
''It is important to point out that the scheme is not the final solution to tackling domestic abuse. It is just a further tool that we are using to help both victims and future victims of this crime.
''The future success of a DVPN/DVPO will ultimately depend on the person at risk being given the space and time to consider their options with the help of partner agencies.''