Forest of Dean: Work Underway To Repair Landslip
9 January 2014, 14:10 | Updated: 9 January 2014, 14:17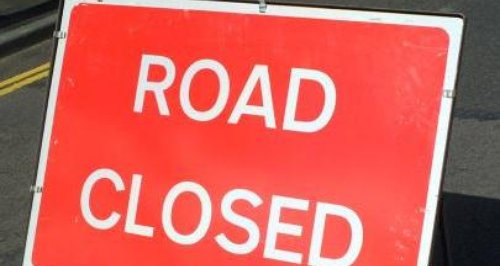 Work to stabilise a major landslip in the Forest of Dean has begun following significant improvements to the highway.
Highways teams carried out works to the embankment at Hawthorns Road, in Drybrook, in November 2013 after a detailed design was drawn up to ensure the site is protected from future slips.
The landslip happened in November 2012 following a very wet summer and a period of heavy rainfall in the autumn. For the safety of local people, the road has been closed to traffic while work is carried out.
Progress on the road was held back by the nature of the slip, which reaches 100ft below the road and is next to a high-pressure gas main serving more than 14,000 homes in the Forest of Dean.
The vital geotechnical works are expected to be completed in February, dependent on how work progresses and on weather conditions. The road should be reopened to traffic shortly after.
The work has been largely unaffected by the recent bad weather and contractors don't believe the heavy rainfall will hold back the progress of the repair work.
Cllr Vernon Smith, cabinet member for highways, said: ''I know that the closure of this well-used road has been an inconvenience for local people and businesses and so I'm delighted that teams are now progressing with repair work and there is a completion date in sight.
''This has been a challenging job, but teams will do all they can to ensure the road is reopened as soon as it is safe to do so.''
Find out more on the work here