Framilode: Church Theft
23 January 2015, 13:59 | Updated: 23 January 2015, 14:11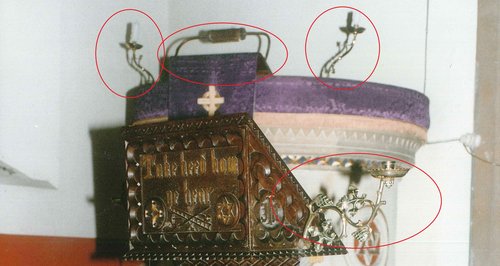 Gloucestershire Police are appealing for information after thieves stole historic items from St. Peter's Church in Framilode, Frampton On Severn.
On Monday 12th January thieves stole various items made of brass from the church including candlesticks from the alter and lectern. The processional cross was stolen, handles from the front door were ripped off and an outside tap was broken leaving water flowing everywhere.
Reverend Vernon Lidstone, Honorary Assistant Priest for Severnside South Benefice, said:
"The stolen items have been in the church ever since it was built in 1854 and are extremely beautiful. It's very sad and all the more poignant as we have just celebrated our 160th anniversary."

Gloucestershire Police would like to hear from anyone with any information relating to the theft, or who recognises any of the items stolen, quoting Incident Number 264, or call Crimestoppers on 0800 555 111.