Gloucestershire: Fund Now Open For Flood Victims
19 February 2014, 15:34 | Updated: 19 February 2014, 15:36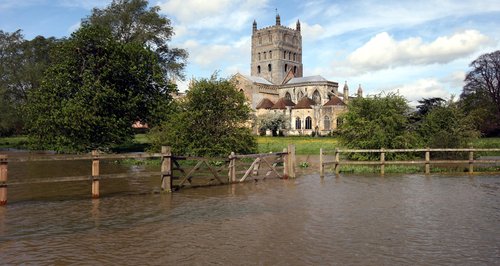 Gloucestershire County Council has announced further details of its cash fund to support people affected by the recent floods. The fund is now open for applications.
The council is allocating £50,000 to help people whose homes have been hit by flooding caused by the recent heavy rainfall. It is offering up to £1,000 per flooded property to help replace damaged furniture and essentials or to help with the most immediate needs.
If people want to apply for the funding, they should visit Gloucestershire County Council's
website
in the first instance and register their details. They will then be contacted by Auriga Services, the agency which the council has appointed to manage the fund.
Everyone who registers online will be contacted and sent a simple application form to complete. As part of this, they will need to provide evidence to support their application.
The fund is for things like:
· Cleaning and emergency repairs
· Clothing
· Food
· Drying and heating equipment
· Pump and generator hire
· Beds and bedding
· Furniture
· Temporary accommodation costs
· Insurance excess payments for the current floods
Funding will be awarded to eligible applications, based on the date and time people registered online at www.gloucestershire.gov.uk/floodfund
Cllr Vernon Smith, cabinet member for highways and flood, said: ''Having your home and possessions damaged by flooding is both upsetting and expensive. That's why we are committing this money to help people in the community respond to issues relating to flooding in their properties in this recent event.
''This is reinforcing our ongoing commitment to flood alleviation and supporting flood victims since 2007.''
If you have already registered, there is no need to register again. Auriga will be in touch with you soon.
Gloucestershire County Council has spent over £45m on flood alleviation works since 2007.