Gloucester: Care Worker Jailed For Raping 3 Women
20 March 2014, 17:10 | Updated: 20 March 2014, 17:24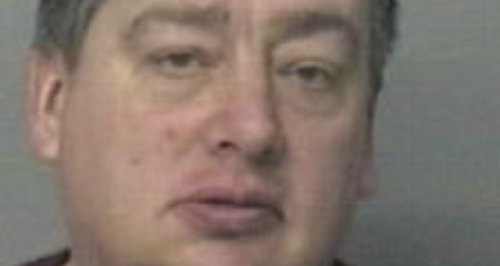 A Gloucestershire care worker who raped three vulnerable women has been jailed for 14 years.
Colin Stokes, 48, attacked the victims - who all lived in supported accommodation in Gloucestershire - when he was supposedly looking after them.

The victims, aged 32, 50 and 54, all have learning disabilities, difficulties communicating and require 24-hour care. They were living in privately-owned supported accommodation, which cannot be identified in order to protect the identity of the victims.

Stokes was employed to work the night shift and help with day-to-day tasks. Due to staff cut backs he worked alone, Gloucester Crown Court heard.

Police branded Stokes a "sexual predator'' who deliberately targeted his victims and said he had not shown an ounce of remorse for the damage he had inflicted upon them. They have released this statement:
"We are pleased with today's sentence and would like to thank everyone involved in bringing about this successful outcome.
We would also like to thank the person who first reported this to the police. It took great courage but it brought to light one of the worst examples of the abuse of some of the most vulnerable people in our society.

The family will say in their own words what today means to them but we have been overwhelmed by their strength and desire to ensure this case was laid bare to the world. Stokes is now where he belongs and I know everyone is working to make sure these women have a safe future."
Stokes's victims' families have released this statement:
"Stokes was in a position of trust - he was there to look after and protect these women. Not only did he betray that trust in their own home; he turned out to be a monster. We would like to thank the police for the sensitive way they have handled this. But the fact is - this should never have happened.

At the heart of this case are members of our family - sisters and daughters - and hearing about their suffering at the hands of Stokes has broken our hearts. We are relieved that he is now behind bars and can't hurt anyone else. Our families will now try and move on from this and make sure the victims in this case have a safe and happy future."
It emerged after the case that an opportunity was missed to bring Stokes to justice in 2007 when he was accused of sex offences against a resident but the Crown Prosecution Service did not proceed with the prosecution - leaving him free to rape his victims. Rachael Scott, head of the CPS South West rape and serious sexual offence unit, explained why Stokes had not been prosecuted in 2007. She said:
"All offences of a sexual nature are considered serious and every effort is made to prosecute such cases subject to the Code for Crown Prosecutors being met. In 2007 a complainant made an allegation of a sexual assault by Colin Stokes. Stokes was interviewed and denied the offence. This was one person's word against another.
In the absence of any corroboration the decision was made that there was insufficient evidence to provide a realistic prospect of conviction. In 2007 the statutory process of using intermediaries was not available to us. Furthermore the recognised benefits of using an intermediary were in their infancy and their effectiveness was not known.
The stance the Crown Prosecution Service takes today is fundamentally different to that in 2007. We no longer see the lack of corroboration as a bar to bringing a case to court.

Furthermore in this case the police immediately recognised the need to obtain intermediaries to elicit the best evidence from the complainants. The CPS recognises that vulnerable adults and children are targeted by sex offenders because of their vulnerability, so we ensure every effort is made to ascertain the evidence in order that a case can meet The Code test and proceed to charge.''
Stokes had been subjected to an enhanced CRB check by his employer, which means police would have been able to disclose information about the 2007 investigation because it was relevant to his employment. But Gloucestershire Police admitted it did not tell social services of the allegations made against Stokes.

Gloucestershire County Council said it did know about the allegations against Stokes and has now commissioned a serious case review.
"The county council was aware of a police investigation in 2007, but no charges were brought and the case was closed,'' a spokeswoman said. "However, we have now asked the Safeguarding Adults Board to carry out a serious case review to understand exactly what happened in the past and to check we are doing all we can to keep our vulnerable people safe.''

A senior detective said Gloucestershire Police now worked much more closely with social services and there was a "much more effective exchange of information''.

Detective chief superintendent Bernie Kinsella, head of specialist crime operations, said: "So any incident involving any potential abuse in a care home setting, we will be exchanging information about that, so we are much better placed to be able to prevent any further incidents from occurring.''

In April last year a second investigation into Stokes began when one of his colleagues reported that a resident had told them they had been abused by him, the court was told. Stokes, who had worked in the care industry for 13 years and in his current job since 2007, was immediately arrested on suspicion of rape and sexual assault and suspended.

Detectives used a specialist intermediary with Makaton cards to question residents who Stokes had been in contact with, after the first victim suggested there were others who had been abused. Those inquiries found the second victim and forensic inquiries linked Stokes to a third vulnerable adult.

In August he was charged with three counts of rape and three of sexual assault.

Stokes, of St George's Road, Dursley, Gloucestershire pleaded guilty to three counts of rape, which were all committed between January 1 2012 and April 1 2013. He denied two offences of sexual assault and they were ordered to lie on file by the judge.