Gloucester: Former County Coroner Jailed For Theft And Fraud
28 November 2013, 18:22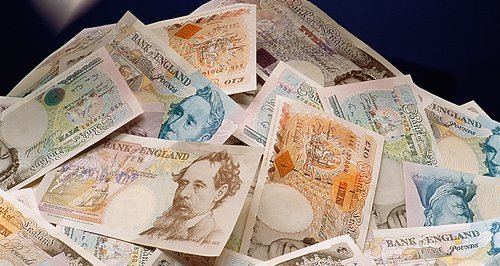 The former coroner of Gloucestershire has been sentenced to 8 years in prison for theft and fraud offences amounting to more than £1.9 million.
57 year old Alan Crickmore, of East Approach Drive in Cheltenham, had previously entered a guilty plea to 16 charges of theft, seven charges of fraud by abuse of position and one count of fraud.

Thursday's hearing at Southwark Crown Court sees the conclusion of an exhaustive and thorough investigation by Gloucestershire Constabulary, which was formally launched on December 22 2010.

Gloucestershire Police's actions began after officers became aware of an investigation by the Solicitors Regulation Authority into overcharging at his solicitors practice in Cheltenham.

Detective Chief Inspector David Sellwood, who led the investigation, said:
"At a hearing in October Alan Crickmore admitted his guilt to stealing a total of £1,985,097 from clients. His plea came after an overwhelming amount of evidence of his offending was put to him. It was a detailed, complex and protracted investigation that saw officers complete 581 reports, take 341 statements, carry out 48 interviews, produce a total of 5433 documents and present 3365 exhibits.

Every piece of paper, every number we scrutinised and every minute this investigation has taken has been worth it to get justice for his victims and their families. Some of his victims, a number of whom considered him a personal friend, were vulnerable people who had put their full trust in him. He let them down and left their families devastated by his betrayal of their loved-ones trust over many years.

He spent his ill-gotten gains leading a life of luxury that the vast majority of people can't afford; spending thousands of pounds on fine dining and holidays. To add insult to injury his offending continued, even when the Solicitors Regulation Authority began their investigation and throughout our interviews with him he never showed any remorse.

We will be looking to seize his assets under the Proceeds of Crime Act to ensure that he can no longer benefit from his crimes."
Jane Mitchell, specialist fraud lawyer for the Crown Prosecution Service, said:
"For a period of 13 years between 1998 and 2011, Alan Crickmore abused his position to systematically steal from and defraud his clients in order to fund an extravagant lifestyle he plainly could not legitimately afford. It is no coincidence that his largest money transfers took place directly before the cruises he went on with his wife.

Alan Crickmore chose his victims carefully, usually targeting the elderly and infirm. He often stole from vulnerable clients living in nursing facilities or plundered the estates of deceased clients whose wills he had drawn up and been appointed executor. In one such instance, Alan Crickmore not only withheld funds that were bequeathed to a client's brother in Poland, but in order to keep his fraud a secret he failed even to notify the rightful recipient of his brother's death.
As his offending spiralled out of control, his web of lies began to unravel, and he found himself stealing from one client to conceal shortfalls he had created by earlier thefts.
The victims and their families placed their complete faith and trust in Alan Crickmore and his betrayal of that trust was flagrant and brutal.
"It is a testament to the strength of the case that the investigators and the legal team were able to build that Alan Crickmore had no choice but to plead guilty to 24 of the 25 counts on the indictment."