Gloucester: Man Charged With Murder Of Hollie Gazzard
21 February 2014, 12:25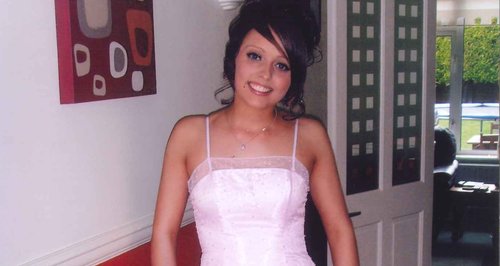 A Cheltenham man has appeared in court accused of murdering a Gloucester hairdresser.
20 year old Hollie Gazzard was stabbed at the beauty salon where she worked in Southgate Street on Tuesday evening.
Asher Thomas Maslin, who's 22 and from Gloucester Road in Cheltenham, will appear at Bristol Crown Court next Tuesday.
Hollie's family have released a tribute: "Hollie is our daughter and was a beautiful, happy and loving girl. She was full of life and we are very proud of her. She was at the beginning of her life and to have it taken away in this manner is very hard to bear. Everybody she came in contact with loved her, enjoyed her company, her happy nature and her sense of fun. The world has lost a treasure, she was so loved by all her family and friends and the brightest star in their lives has now gone out. The only comfort we have at this time is that Hollie is now free and at peace and that no harm can ever come to her as she lives with the angels in heaven.
We are grateful for all the support of our family and friends and would like to express our thanks to the medical staff who tried so hard to save Hollie and to the police for their sympathetic and understanding care. We would ask the media to respect our privacy and allow us time to come to terms with our loss."