Gloucestershire: Joint Core Strategy
12 December 2013, 15:56 | Updated: 12 December 2013, 15:57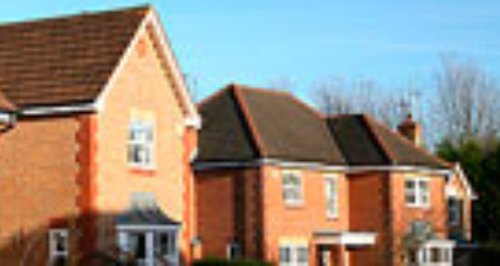 People are being thanked for having their say as part of a major consultation looking at how much housing and employment will be needed, and where it will be located, in Gloucester, Cheltenham and Tewkesbury Borough.
The consultation, which ends today (Friday), received thousands of responses, and was part of the production of a Joint Core Strategy (JCS), which is being developed by Cheltenham and Tewkesbury borough councils and Gloucester City Council to guide housing and employment development up to 2031.
As well as putting forward specific sites that are able to meet the JCS area's identified future housing need and employment need, the Draft JCS consultation document set out a long-term vision for the area together with policies relating to important issues such as flooding, green belt and affordable housing.
All councils are legally required to have a development plan and by working together the three councils recognise that planning issues go beyond administrative boundaries, in line with the duty to co-operate placed on councils by the government.
Now that members of the public have had the opportunity to have their say on the Draft Joint Core Strategy, officers at the three councils will consider the comments and use them to help revise the strategy before it moves into the pre-Submission Stage in spring 2014.
At that stage the public will have another opportunity to comment on the plan in terms of whether it has been prepared in accordance with the government's duty to co-operate and whether the plan is 'sound'.
Tewkesbury Borough Council's Lead Member for Built Environment Cllr Derek Davies said: "Now that members of the public have had their say, we must go through all responses and move this strategy onto the next stage. It is very important that we get a strategy in place because it will ensure growth takes place in a planned way, protecting and enhancing our green areas and areas of landscape, while meeting our long-term development needs. Without a strategy we are putting ourselves at high risk of ad-hoc development occurring, which we won't be able to control."
Councillor Paul James, Leader of Gloucester City Council and cabinet member for regeneration said: "I am pleased so many people have had their say during the consultation. The Joint Core Strategy is an important document in demonstrating we have a long term vision for the city and the wider area. It is vital to ensuring any development is consistent with that vision and has a positive rather than a negative impact.''
Councillor Steve Jordan, leader of the council, says: ''The Joint Core Strategy will set out the scale and location of housing and employment development for the next 20 years and by doing so will profoundly affect the character of Cheltenham and the wider area. It matters to everyone who lives in, works in, visits or cares about the area and that's why we've had such a great response. We'd like to thank everyone who has taken the time to give us their views.''
Find out more about the Joint Core Strategy here