Gloucestershire: Police survey on new uniform
10 March 2014, 12:44 | Updated: 10 March 2014, 12:54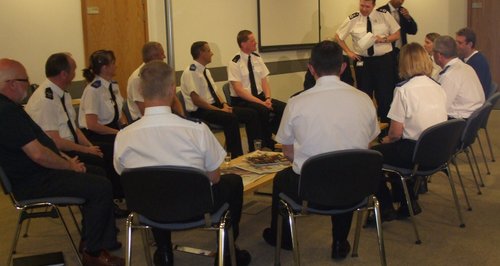 Gloucestershire Police are starting an online survey about a possible new uniform for officers.
Chief Constable Suzette Davenport said "The appearance of Gloucestershire Police officers is an important part of how we interact with the public and helps shape their perception of us. Your thoughts are important to help us make a decision on the appearance of your police officers; - there are obviously a number of factors which need to be considered, for example cost, practicality and image and we are really keen to understand what matters to you, the public."
People will be asked a number of questions including on whether it matters what officers wear, practicality, portraying a professional image and cost.
To have your say click HERE
Anyone interested has until March 31 to take part.