Gloucestershire: Visitor Restrictions At Hospital
10 January 2014, 16:54 | Updated: 10 January 2014, 16:55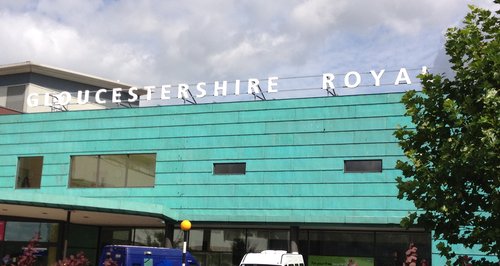 As a precautionary measure, people are being asked not to visit relatives and friends at Gloucestershire Royal Hospital this weekend, to help control the spread of a Diarrhoea & Vomiting illness.
A small number of wards at the hospital have been affected by the illness, of which there are a number of cases in the community at this time of year.
Visiting to maternity wards is not affected and visiting to children's wards is restricted to parents or carers. Exceptions can be made for relatives hoping to visit on compassionate grounds. These visitors are being asked to telephone the effected ward prior to visiting.
The visiting restrictions will be reviewed every day and lifted as soon as possible.
The Hospitals Trust says this is a precautionary measure and good infection control practice to protect patients and control the spread of the illness.
Director of Service Delivery Eric Gatling: ''We hope that families and friends will understand why we are asking them not to visit for this short period. We hope to be in a position to re-introduce visiting on these wards in a matter of days and we would strongly urge people to take notice and act on the Combat Norovirus campaign messages which have got a high profile presence on posters, large banners and signs at both main hospitals.
''By doing this, the public can help us stop the spread of Norovirus, protect vulnerable patients and support NHS services.''