Gloucestershire: The Future Of Our Fire Service
3 November 2014, 15:47 | Updated: 3 November 2014, 15:49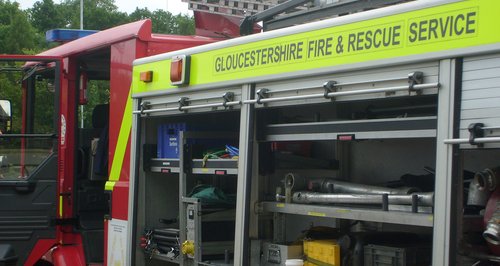 Gloucestershire Fire & Rescue Service is putting together it's next three year plan and wants to know what people think.
By law, GFRS is required to have an Integrated Risk Management Plan (IRMP) and at last month's cabinet meeting, approval was given to consult on the service's draft IRMP for 2015-2018.
The plan sets out how the service will help keep people safe and provide value for money.
Although GFRS is already one of the highest performing and lowest cost services in the country, it needs to make sure that it remains fit for purpose against a backdrop of changing demand.
In the last ten years, partly as a result of the service's prevention work, the number of fires that crews deal with has fallen dramatically and the Service needs to reflect this.
The IRMP includes a review of the service to make sure the right resources are available to protect Gloucestershire's communities.
Councillor Will Windsor-Clive, cabinet member for Fire, Planning and Infrastructure said: ''The plan is an important blueprint for our local fire and rescue service. Our priority is keeping Gloucestershire safe and we need our fire service to reflect what local people need now.
''I would urge people to get involved in the consultation. We want to hear their views on what is included in the review as well as all other aspects of the service.''
The public consultation, will begin on Tuesday 4th November, and last for 12 weeks.
Find more information and take part in the survey here.