Gloucestershire: Get The Right Treatment Over Christmas
23 December 2013, 13:07 | Updated: 23 December 2013, 13:08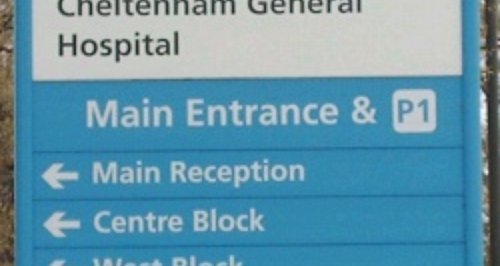 The NHS is asking people to only go to A&E if they really have to over Christmas and New Year.
Here's the advice from Gloucestershire Hospitals NHS Foundation Trust:
If you or a member of your family feel unwell over the Christmas period, visit www.choosewellglos.nhs.uk to find out the right local option for you. You can also call NHS 111.
If you do need to attend an emergency department (ED), we would remind you that our hospitals are busy at this time of year and ask people to think very carefully whether their injury or illness is an emergency.
Inappropriate use of our EDs can divert medical teams from providing real emergency care to those who are seriously ill or injured.
There are alternatives to ED including minor injuries units throughout the county which will provide the right treatment quickly and easily.
Our live waiting times webpage at www.gloshospitals.nhs.uk gives you the opportunity to evaluate the options and make a choice that is right for you.
We made some changes to our emergency care provision at Cheltenham General Hospital (CGH) back in July 2013. The changes cover the night time period of 8pm - 8am and only affect patients arriving by ambulance.
Services at Cheltenham ED - for clarity, CGH continues to run its A&E service as normal from 8am-8pm and is open to walk-in patients 24 hours a day. During the 8pm-8am period, walk-in patients are treated in the ED Emergency Care Centre by our team of highly skilled Emergency Care Practitioners (ENPs).
Walk-in patients will either be treated and discharged or referred to our acute medicine team.