Gloucestershire: Work Starts To Repair M5 Bridges
15 January 2014, 16:45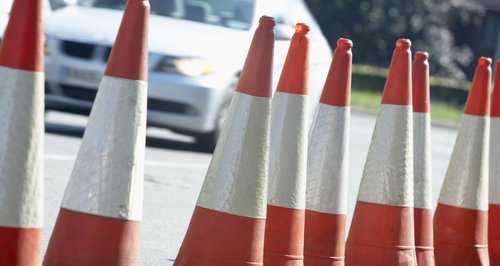 A year long scheme to repair bridges on the M5 through Gloucestershire has got its own Facebook page.
The Highways Agency has set it up to keep people updated on work going on between junctions 10 and 12.
The scheme means months of narrow lanes and speed limits.
The first phase of the programme begins at Gloucester Painswick Bridge between junctions 11a and 12, where a contraflow arrangement will be in place until the end of March with two lanes northbound and southbound in operation. A 50mph speed limit will also be in place past the roadworks.
Highways Agency Service Delivery Team Leader, Dave Sledge said:
''The work is essential to prolong the life of the bridges. It is a very full programme, but it has been planned very carefully so that we can undertake a number of schemes at the same time, which will significantly reduce the overall disruption. We will be publicising developments at every stage using media releases and our website.
'We have also set up a dedicated Facebook page so members of the public can find out more about how the work is being undertaken and keep updated on the progress of the schemes.''