Gloucestershire's Water Supply "Is Safe"
13 February 2014, 19:20 | Updated: 13 February 2014, 19:24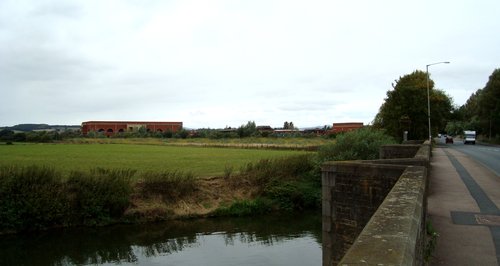 Flood defences installed by Severn Trent Water at the Mythe water treatment works – near Tewkesbury – are to be tested as river levels are set to rise above those last seen in 2007, in the next 24 hours, but the company is confident Gloucestershire's water supplies will remain safe.
According to data released by the Environment Agency the Severn is expected to peak at more than 5.55 metres over the next 12 hours. This exceeds the highest level recorded at Mythe Bridge, at 5.50 metres on 22 July 2007.

To help make sure Gloucestershire's water supplies remain safe, since 2007 Severn Trent Water has invested £38 million to install new water pipelines, install flood defences at the Mythe and remove a railway embankment. The water company also has a flood management plan, which means that pumps are put in place and power supplies are protected by generators to make sure that the water treatment works doesn't fail.
However, across its region, the water company is currently experiencing issues caused by both severe weather and power outages. Although the conditions are not affecting Gloucestershire's water supply, it is causing problems for many customers in affected areas.

Severn Trent Water manager, Derek James, explains:
"Our flood defences at the Mythe water treatment works are working hard to protect water supplies. They will get a significant test over the next 24 hours but we expect them to cope well, this is backed up by our flood management plan to make sure that Gloucestershire's water supply remains safe.
As a result of the high winds and heavy rainfall, unfortunately some of our customers are experiencing issues. We have teams working hard around the clock to deal with these problems, but in some areas the current conditions mean it will take us longer than usual to get out and help. We'd like to ask our customers to be patient and assure them we're working to get everything back to normal."

For regular updates please visit www.stwater.co.uk/media or to ask for help please call: 0800 783 4444.