Hardwicke: A38 Improvements
25 February 2014, 06:00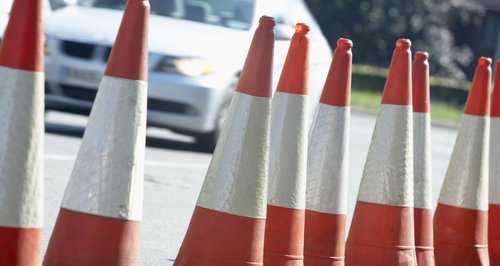 Gloucestershire County Council is inviting people to a drop-in at Whitminster Village Hall on Tuesday 25th February to find out more about a planned improvement scheme on the A38.
More than £1 million is being spent on the improvement scheme from the Hardwicke roundabout to Claypits, which should be completed by the summer.

In order to make sure local residents and businesses are fully aware of the proposals and give everyone a chance to query and comment on the scheme, Gloucestershire County Council is holding an open drop-in at Whitminster Village Hall on Tuesday 25th February from 2.00pm - 6.30pm. Council officers will be there for the duration and available to speak to residents.

Amongst other plans, the scheme proposes resurfacing of the road, safety improvements through signing and a reduction of the speed limit from 60mph to 50mph.

Drawings and information will also be on display to illustrate the details of the scheme.

Cllr Vernon Smith, cabinet member for highways, said:

"We're holding this drop-in because it's absolutely vital that we get the opinions of people who either live near the road or use it on a regular basis. We want to introduce the scheme and hear genuine, useful feedback. I really encourage people who use the A38 to come along if they can and look forward to hearing the opinions gathered."

You can contact the council with any queries about the scheme 08000 514514.