Glos: IPCC To Investigate Contact Between Glos Police And Hollie Gazzard
3 March 2014, 11:25 | Updated: 3 March 2014, 12:57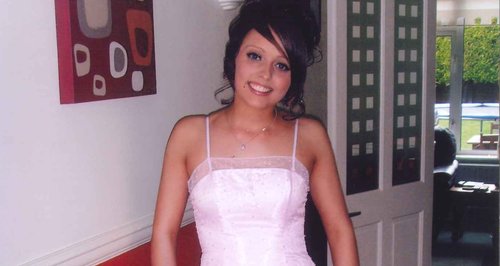 The Independent Police Complaints Commission (IPCC) has confirmed they are investigating contact between Gloucestershire Police and Hollie Gazzard before her death.
20 year old Hollie died on the 18th February after she was stabbed at the hairdressers where she worked in Gloucester.
22 year old Asher Thomas Maslin of Gloucester Road, Cheltenham, has been charged with Miss Gazzard's murder.
Now the IPCC has released this statement on their website:
'The Independent Police Complaints Commission (IPCC) is independently investigating contact between Gloucestershire Constabulary and Hollie Gazzard before her death.
Miss Gazzard, 20, died on Tuesday 18 February and the following day Gloucestershire Constabulary referred the matter to the IPCC due to the previous contact with her. After an assessment of the referral an independent investigation has now begun.
The IPCC investigation will examine contact between Miss Gazzard and Gloucestershire Constabulary and there will also be an analysis of how similar matters have been handled by the force.
IPCC Associate Commissioner Guido Liguori said:
"This is clearly a very difficult time for Hollie's friends and family and I would like to extend my condolences to them. They will have questions about whether anything more could have been done by Gloucestershire Constabulary to prevent her tragic death, and I am also aware that incidents such as this can be of concern to the wider community.
"Our investigation will establish what action was taken and whether it was in line with force and national guidelines. This will include looking at what intelligence was available to the force and the use of risk assessments.
"As a criminal investigation is under way, we must be cautious about the information we make public so as not to interfere with the ongoing criminal proceedings."