Stroud: Firefighters Tackle Serious Blaze
10 July 2014, 08:41 | Updated: 10 July 2014, 11:17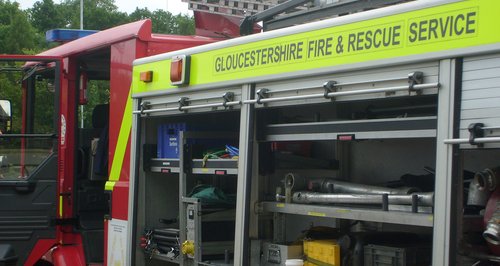 Gloucestershire Fire and Rescue say a blaze at a factory in Stroud has now been put out.
Emergency services were called to the Eagle Works on London Road in Thrupp at about 8.20pm last night, following reports of thick black smoke coming from the factory and covering the A419.
A fire had broken out at Nu Pro - an aerospace factory on the industrial estate. Other businesses nearby were evacuated for a time over fears any chemicals at the site could catch fire.
Local people were told to shut their windows and doors as smoke continued to billow. Around 60 firefighters were at the site for a time overnight to bring it under control.
Gloucestershire County Council are now telling Heart the clean-up programme at Nu Pro has started this morning.
Fire officers from Gloucestershire Fire & Rescue Service will be working with the company and the contractor for the rest of the day.
Heart's also being told local people are "now safe to go about their daily business" but the County Council are asking people to remain away from the affected area and if you are nearby keep windows and doors closed purely as a precautionary measure.