Gloucestershire: More Money For Flood Projects
27 June 2014, 08:45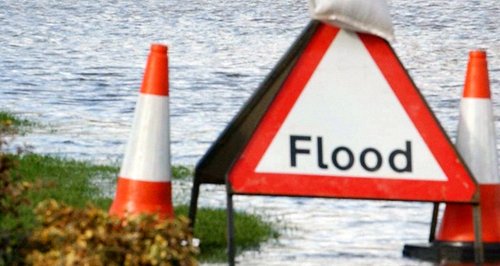 Within two years hundreds of homes in Gloucestershire will receive flood protection as the county council injects £758,000 into 13 different schemes aimed to reduce the risk of flooding.
Following another wet winter which saw some parts of the county under water, the council has approved 13 proposals for new schemes that will drastically reduce the possibility of flooding.
The £758,000 will significantly reduce the risk of flooding for 639 households in the county, all of which have previously flooded on one or more occasions since 2007.
Preparation work for these 13 different projects is starting immediately and the county council is hopeful most of the work will be finished in 2014/15.
The work is being carried out in partnership with local councils and relevant agencies. It will involve a variety of measures including flood defences, watercourse improvements and improving resilience for individual houses.
The 13 schemes will be reducing the risk of flooding in the following areas:
Lakeside Avenue in Lydney, Rea Lane in Gloucester, Tirley and Chaceley, Newent, Deans Walk in Gloucester Highclere Road in Quedgeley, Tewkesbury Road in Gloucester, Brockweir Priors Farm Estate in Oakley, Moreton in Marsh and Frampton on Severn
As well as these specific areas, a portion of the money will be spent on providing individual property level flood protection for a number of homes near to the River Severn in Tewkesbury Borough.
Councillor Vernon Smith, Lead Cabinet Member for Highways and Flood, said: ''I know how devastating flooding can be and that's why this council has taken the decision to invest this money into schemes that will genuinely change the lives of the people whose homes have been affected by flooding over the last seven years.
''It's great that these improvements are being carried out so quickly. If we do have another wet winter I know this work will make a huge difference.''