M5: To Close Overnight For Bridge Repairs
17 February 2014, 13:00 | Updated: 17 February 2014, 13:02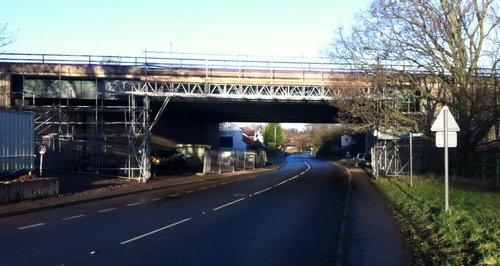 Road users are advised that the southbound M5 between Junction 11a and junction 12 will be closed tonight (Monday, February 17) while two new bridge beams are put in place.
A closure of the B4073 underneath the bridge between Corncroft Lane and Birchall Lane will also be needed to ensure the safety of road users.
This first phase of the scheme, which is part of a comprehensive package of bridge safety improvements and maintenance to benefit road users on the M5 near Gloucester, will take place between 8pm and 6am.
Project sponsor, Dave Frampton, said: ''This work is vitally important for maintaining safe and reliable journeys on this section of the M5 but we have had to consider carefully when we could go ahead with it given the recent severe weather.
''We have fully reviewed the situation to satisfy ourselves that the work will not cause any additional issues to road users in Gloucester and consulted with our partners in the county to ensure they are happy with the plans.
''By going ahead with the works tonight the first phase of the scheme will stay on programme and should be completed before the Easter holidays.''
Clearly signed diversions will be in place but drivers are advised to allow slightly extra time to complete their journeys.
Road users travelling south on the M5 will be advised to leave the motorway at junction 11a follow the A417 westbound to the Shurdington Roundabout, then turn round and join the A417 eastbound to the Barnwood roundabout, then follow the A38 southbound to rejoin the M5 at J12.
Full details and regular updates of the works, including videos and photos, can be found on their dedicated Facebook page.