Man Found Guilty Of Ex-Wife's Murder In Cheltenham
6 August 2014, 11:28 | Updated: 6 August 2014, 11:30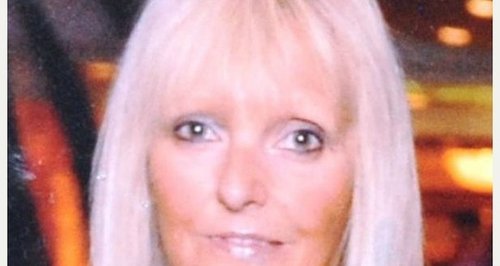 A man from Cheltenham has been jailed for a minimum of 16 years after being found guilty of killing his ex-wife and hiding her body in her bed.
59 year old Daniel Spencer had denied murdering Jane Wiggett, 57, at her home in Cheltenham, last July.

Bristol Crown Court heard how friends and family became concerned about her disappearance after she did not turn up for appointments. They looked around the property but did not spot her body as it was so well-hidden.

Ms Wiggett was reported missing on 15 August and Police discovered her body the following day.

The couple had divorced in 2005 after 30 years of marriage but during that time Ms Wiggett had reported Spencer to police for grabbing her by her throat.

The post-mortem examination found Ms Wiggett had been struck with something before she died, but her death was caused by strangulation.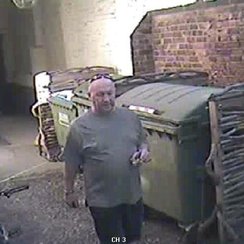 Detective Chief Inspector Ruth Mather who led the investigation said:

"This was a difficult case that relied on the police piecing together a number of strands of evidence that clearly showed that Jane Wiggett had died at the hands of Danny Spencer.

Over the past 40 years she had suffered numerous occasions of domestic abuse and violence until she had the courage to leave and divorce him. However, Danny Spencer continued to intrude and impose on her life which she sometimes tolerated for the benefit of her children and grandchildren until Mr Spencer murdered her. Mr Spencer was a bully towards Jane Wiggett and relied on fear and violence to control her life.

This case will now be a subject of a domestic homicide review to establish Gloucestershire Police's response to reported incidents prior to her murder and we look forward to the findings.

Our thoughts are with Jane's family and in particular her children who have to live their lives without either parent due to the actions of Danny Spencer."
Jane's family has released this statement:
'The family of Jane Wiggett would like to thank everyone concerned for the support given over this very long and difficult year.

Special thanks to our barrister team and Gloucestershire Police for their hard work and continued support in finding justice for Jane.

People have been very kind to us when we may not have always wanted to speak about Jane.

Jane was very private and would have hated all the attention but she was popular, funny, sensitive, kind, loyal and very protective of her family.

We hope she can now rest in peace knowing that she has been listened to and justice is seen to be done.'