Gloucestershire: Watch Out For Cows
12 May 2014, 14:51 | Updated: 12 May 2014, 14:54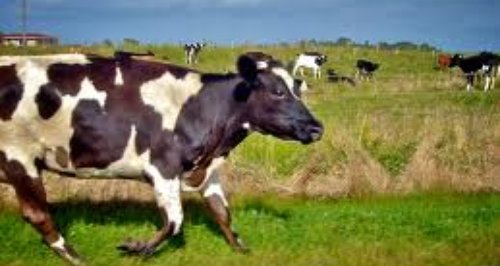 Drivers are being urged to take extra care as cows get set to make their annual return to Minchinhampton, Selsley and Rodborough commons.
Last year, 12 cattle died in collisions with vehicles, also putting drivers and passengers at serious risk.
Around 500 cows are expected to appear on the commons on Tuesday 13th May, known as marking day.
Gloucestershire Road Safety Partnership is reminding people to drive carefully around the area and posters have been put up at the gateways to the commons to warn motorists of the risks.
Driver training manager Garry Handley OBE said: ''When a car collides with a cow it's not always the cow that comes off worst, so it has to be a case of keeping speeds down and observation up.
''For several months now motorists may have made journeys on the roads that criss-cross the commons, seeing only the occasional golfer, horse and other wildlife. So it's vital that all users of the common are informed that cattle may be encountered, from marking day.''
Local farmer Bill Powell, whose cattle are released onto the commons every year, said: ''It seems odd to some people to see cattle on unfenced properties, but grazing is the best way to keep the commons in good condition for everyone's benefit.
"We are all doing our best to keep accidents to an absolute minimum. We are caring people and don't want to see cattle killed or injured - or drivers put at risk. We have tried various schemes to keep cattle safe and alert drivers over the years and will continue to work with the Gloucestershire Road Safety Partnership.''
Cllr Will Windsor-Clive, cabinet member responsible for community safety, said: ''Road safety teams are once again doing all they can to make sure that people are aware of the cows on the common and to warn drivers to take extra care. It's brilliant that local schoolchildren can take part in getting the message out there.''