Gloucestershire: 'Morning After' Warning For Drivers
1 June 2014, 08:28 | Updated: 1 June 2014, 08:29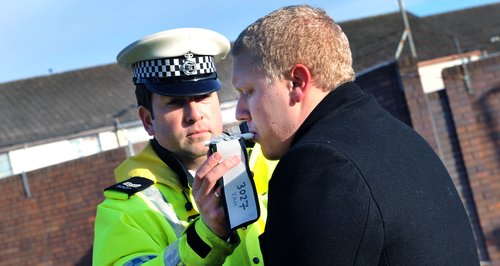 Gloucestershire Road Safety Partnership is urging drivers and riders to stop and think about the amount of alcohol still in their body the morning after the night before.
The 'Morning After' campaign, targets drinkers who do the right thing on the night - take a lift to the pub or club, share the journey with a designated driver or get a taxi home.
However, people often don't realise the time it takes for the alcohol to leave their body, sometimes getting up to drive to work or go the shops the following morning.
Cllr Will Windsor-Clive, cabinet member for road safety, said: ''Many of us enjoy a relaxing summer drink or a big night out every so often. The majority of people do the right thing by leaving the car at home, but what they don't realise is the amount of alcohol that remains in the body through to the following day - and especially during the morning rush hour.''
One unit of alcohol takes the body around an hour to break down; so, for example, a person drinking three large (250ml) glasses of wine (15% alcohol) in an evening who stops drinking at midnight shouldn't drive for 13 hours, that's 1pm the following day.
Garry Handley, Road Safety Manager for the Gloucestershire Road Safety Partnership, said: ''Although the number of people drinking and driving has reduced significantly in recent years, it still remains a serious road safety problem. Around 1000 local drivers are arrested and convicted every year, and they have to live with the personal and social consequences of their actions. Tragically of course, for some, lives are lost and people harmed.''
To support the campaign posters will be displayed in pubs and clubs, messages posted on fuel pump nozzles and adverts will appear on radio. The aim is to remind all those who drink alcohol and have a licence to avoid the morning after danger.
Stewart Edgar, Chief Fire Officer said: ''The campaign has been developed to make more people aware that when they feel rough the morning after it's probably because of the excess alcohol that's still in their system.
''Our message is simple, don't risk driving if you think there's the slightest chance you're not safe and could still be impaired''.
The morning after website features an alarm clock for some examples of how long it takes for typical drinks to be absorbed by the body.