New Chief Fire Officer For Gloucestershire
25 February 2014, 10:30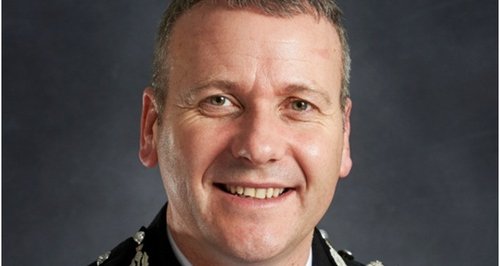 Coming from the Highlands and Islands of Scotland, Stewart Edgar has been appointed as Gloucestershire's new Chief Fire Officer.
Stewart Edgar QFSM, MBA, PGDip, Chartered FCIPD, CMgr FCMI, MIoD, FIFireE has begun his new role this week.

Stewart's association with the fire and rescue service began in 1991, when he joined Tayside Fire Brigade as a retained firefighter. He was successful in becoming a full-time firefighter in 1993 and was promoted to Area Manager in 2007.

Moving to Highlands & Islands Fire & Rescue Service as Deputy Chief Fire Officer, he was quickly appointed as the Interim Leader of the Service, becoming their last Chief Fire Officer before the service was amalgamated into the Scottish Fire and Rescue Service.

He was awarded The Queen's Fire Service Medal in the 2013 birthday honours list, in recognition of his outstanding contribution to the fire service and local communities. The Queen's Fire Service Medal is awarded by Her Majesty the Queen to those members of the fire service who have exhibited conspicuous devotion to duty.

Stewart has been married to Fiona for 24 years. They have two daughters, Corah, 21 and Lana, 18. In his spare time he is an avid supporter of Dundee United FC. Stewart said:
"I am extremely honoured and privileged to become the new Chief Fire Officer of Gloucestershire Fire and Rescue Service and as the Operations Director of the County Council.

Gloucestershire Fire and Rescue Service has a reputation of being a high performing fire and rescue service. It is my intention to ensure that the communities of Gloucestershire continue to receive the highest standards of community safety and emergency response services and at the same time being efficient and delivering value for money."

Cllr Will Windsor Clive, Cabinet member for fire, planning and infrastructure said:
"I very much look forward to working with Stewart, his experience and enthusiasm for the job are obvious and Gloucestershire will benefit again by having a proactive professional Chief Fire Officer."

Cllr John Cordwell, Shadow member for fire, planning and infrastructure said:
"I am delighted that Stewart has accepted the post and that he is able to join us so soon. He will continue to provide the strong leadership that our fire and rescue service needs. Having taken part in his appointment I am sure he brings with him new ideas to promote this vital county service at a time when finances are stretched."

Cllr Barry Kirby, Shadow member for fire, planning and infrastructure said:
"Stewart comes to our fire service at quite a pivotal moment in the future of the service and I look forward to working with him in delivering the challenges highlighted in the recent peer review and developing the service to ensure the safety of our residents."

Stewart replaces Jon Hall who retired from the service last month after more than 30 years.