Newent: Olympic Star Gives Pony A New Home
29 April 2014, 16:04 | Updated: 29 April 2014, 16:15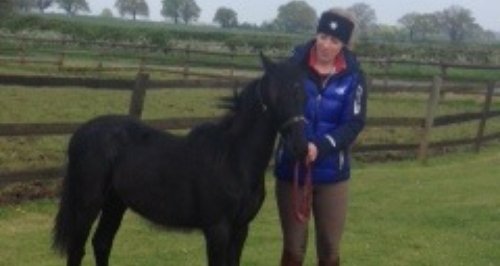 An Olympic champion is backing a campaign to find homes for rescued horses.
Dressage champion, Charlotte Dujardin, who won the gold medal at the London Olympics in 2012, has taken on a pony called Santa and given him a new home in Newent.
The RSPCA say they have more than 800 horses across the country needing to be rehomed, with around 150 in the South West alone.

Many have been abandoned because the tough financial times, with many people unable to afford to look after them or pay vet's bills.
RSPCA rehoming coordinator Gareth Johnson said: ''It is fantastic that someone of Charlotte's standing is taking on a rescued pony. We know now he will have the best life in her care.''
Find out more about RSPCA rehoming here.