Police: Gloucestershire Drink Drive Figures So Far
10 December 2013, 14:07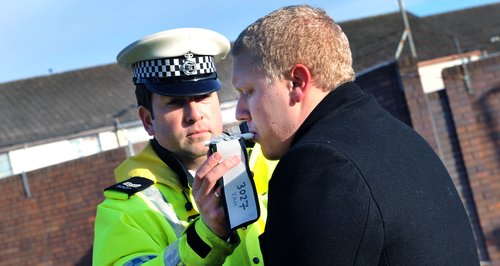 Police in Gloucestershire have made 16 drink driving arrests during the first week of the annual Christmas crackdown.
Of those arrested between Monday December 2 and Sunday December 8, 11 have been charged and are now facing a possible driving ban to start the New Year.
Roads Policing Inspector Kevin Roseblade said:
'In spite of the high profile campaign and a heavy presence on the roads we're still catching offenders and that's disappointing.
'The dangers of drink driving and the possible implications for the driver and other road users have been clear for a long time - so there really is no excuse for doing it.
'We're only a week in but I can assure people we've already carried out roadside checks right across the county in the morning, afternoon and evening, so if you think you can get away with it you're wrong.
'Thankfully no one has been seriously injured or even killed as a result of this reckless behaviour but the risk is always there.
'We will be keeping up the pressure and conducting regular roadside checks, as well as breath testing anyone involved in a road traffic collision, throughout the festive season.
'Our key message this year is very simple – eat, think and be merry.'
Cllr Will Windsor-Clive, cabinet member for fire, planning and infrastructure at Gloucestershire County Council, said:
'It's extremely disappointing that a small minority of people in the county are still failing to listen. Drink driving destroys lives and we will continue to clamp down on those drivers who put themselves and others in danger.'