Gloucestershire: New Police Custody Centre To Open
9 January 2015, 15:23 | Updated: 9 January 2015, 15:25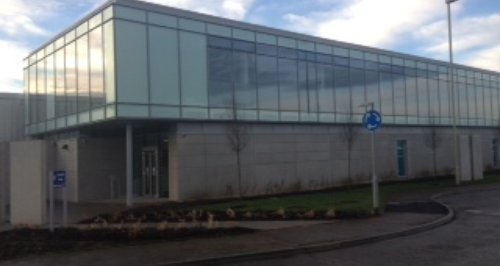 Gloucestershire Police say their brand new custody centre will make it easier for officers to drop off suspects and get back out on the beat.
The £12m building, on the Waterwells Business Park at Quedgeley, is due to open in the next week.
Police and Crime Commissioner Martin Surl, who made replacing ageing cells in Gloucester and Cheltenham an early priority, saus it's a building the constabulary can be proud of, ''We will be able to consign the cells in Gloucester and Cheltenham to the history books, something that should have happened many years ago.
''Now we can look forward to the new premises meeting the needs of the constabulary and the wider justice system whilst the contemporary design will fit in well with the environment and the other buildings in the area.''
Assistant Chief Constable Sally Crook said, ''It's taken a while, and undoubtedly much longer than we would have liked, but this will be a great addition for the Constabulary.
''We can now look forward to getting it up and running and fully operational.''
The PCC began a review of the cost of the project after being asked to approve the custody suite scheme proposed under the old Police Authority on taking office.
After clawing back nearly one and a half million pounds, cutting non-essential work and introducing tighter controls on finances, the project went ahead with the budget capped at £12.4m.