Cheltenham: £5m scheme To Stop Sewer Flooding
18 February 2014, 11:01 | Updated: 18 February 2014, 11:05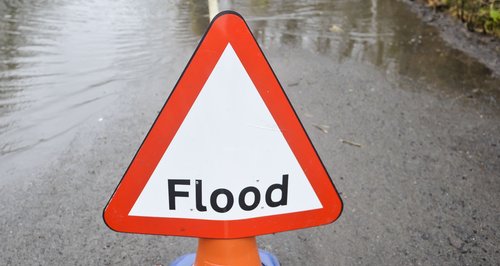 Severn Trent Water is planning to invest more than five million pounds in a major new scheme which could renew or replace up to around seven kilometres of sewer pipes in Cheltenham.
The work's expected to take place between May 2014 and March 2015.
Plans are still in the early stages, but it's expected that more than three kilometres of old sewer pipes will be replaced with new, larger ones to help to protect homes from sewer flooding. Another four kilometres of sewer pipes will also be assessed to see if they need any repairs.
Severn Trent Water's Wayne Ellis is working on the project and explains how important it is: ''Sewer flooding is one of the worst things that can happen to our customers, so we're making this investment in the Cheltenham area to help prevent it. With the changing weather patterns, we're seeing more rain than we used to and the original pipes are now too small to cope with it. They've also grown old, and it's important we act now to make sure they'll be in good working order for years to come and prevent any issues in the future.
''This is a big project for us and it's important that we get it right for our customers. So at the moment we're carrying out extensive investigations and surveys in the local area, as well as working closely with the highways department at Gloucestershire County Council. This should help us to plan the work efficiently with as little disruption as possible. We've also been working with the local community and businesses to make sure they're aware of our plans and know who to contact if they have any questions.''
NMC Nomenca will be carrying out the work on behalf of Severn Trent Water in the following areas: Charlton Kings; Whaddon; Prestbury; Warden Hill; Lansdown; Tivoli; Leckhampton and Fairview Road. Because plans are still at an early stage there aren't yet exact dates for when work is happening in each area, but people will be told as soon as there are.
There will also be exhibitions held in the areas affected during April and May which will explain exactly what is being done. You can find out more here.
Wayne continues: ''We would like to ask for people's patience whilst we carry out this work. We understand that a project of this size is likely to cause quite a bit of disruption for the people of Cheltenham. However, any negative side affects should be outweighed by the long-term benefits of preventing sewer flooding.''