Siddington: Three Arrested On Suspicion Of Fraud
6 January 2014, 12:36 | Updated: 6 January 2014, 12:38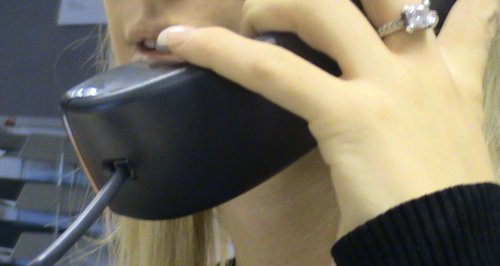 Police in the Cotswolds have arrested three people in connection with cases of fraud in Siddington, near Cirencester.
The arrests are in relation to a number of incidents where victims in the Siddington area have received telephone calls from men claiming to be detectives from the Metropolitan Police explaining that the victim's credit cards had been used fraudulently.
The incidents happened between Tuesday December 17 and Thursday December 19.
Senior Harm Reduction Advisor Dave McFarlane said ''Although Gloucestershire Police officers are working hard to bring the perpetrators of these crimes to justice, it is worth remembering that if you are approached in any way by criminals claiming to be a police officer or employee from your bank telling you that they will send someone round to collect your cards from your home, remember that under no circumstances would the banks collect your cards in that way.
''If you are a victim of this type of crime then it's worthwhile remembering a few pieces of advice – If you are visited by someone you know or trust, do not open the door, always check the credentials by calling the organisation, that includes the police. If in doubt, keep them out!''
A 17-year-old boy, a 22-year-old man and a 23-year-old man, all from the London area were arrested on Saturday, January 4 in Cirencester on suspicion of fraud. All have been bailed to Cheltenham Police Station on March 11 pending further enquiries.