Gloucester: Teenager killed in Machete Attack - UPDATE
26 January 2015, 18:39 | Updated: 27 January 2015, 10:39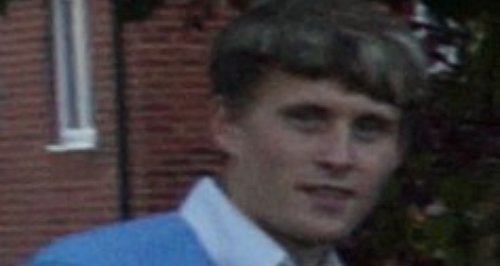 A 44 year old man from Tuffley has appeared in court charged with the murder of a teenager outside a pub.
Ewen Anthony Reynolds, who is also charged with the attempted murder of another man, was remanded in custody to appear at Bristol Crown Court on Thursday.
19 year old Zac Evans died following the incident outside The Pike and Musket pub in Windsor Drive, Tuffley, shortly before 12.40am on Saturday 24 January.

Detective Chief Inspector Steve Porter said:
"Although a man has now been charged the investigation is still in its early stages and I continue to appeal to anyone with information to call Gloucestershire Police on 101, quoting incident 12 of 24 January. Crimestoppers can also be contacted anonymously on 0800 555 111, or via email 101@gloucestershire.police.uk. Once again, I can reassure people that we do not believe the motive for this murder to be linked to terrorism."
A statement from Zacary Evans' family has been released through police:



"Zacary was born at 15.58 on 31st August 1995. He was a happy chap and from the start we knew he would make something of his life. Even at a young age he knew exactly what he wanted and made it happen.
As he grew older, Zac and his twin brother Nathan were the best of friends and constantly gave us endless laughter, fun and immense pride. Zac was always very creative and took immense pride in taking things apart and putting them back together.
He was also a gifted musician, he couldn't read a note, but was able to learn by watching somebody else. Within a few weeks, he would master playing a tune on the piano or a rhythm on his drums. Being talented came easy to him, but Zac was very unassuming about his skills.
As the years rolled on, Zac used his talents to learn painting and decorating and set up his own business. He always made sure his work was perfect and that his clients were entirely happy with his work. He would often work over his normal hours to finish off a room to perfection.
Zac would always go out of his was way to make someone feel happy. He was very proud and close to his family, friends and girlfriend Beth, and would step in to help anyone if they were in trouble. He was one of the bravest, kindest young people, I have ever had the privilege to meet. The fact he was our son, was an added bonus. Zac was a truly wonderful son, grandson, boyfriend and friend."
A 22 year old local man, also injured in the attack, was taken to Gloucestershire Royal Hospital with serious injuries, where he underwent surgery. He is now in a stable condition. A third man received minor injuries.
Police have been searching for a machete-type weapon with a blade at least 24 inches long.