Dursley: Woman Injured In Mugging
12 September 2014, 13:16 | Updated: 12 September 2014, 13:19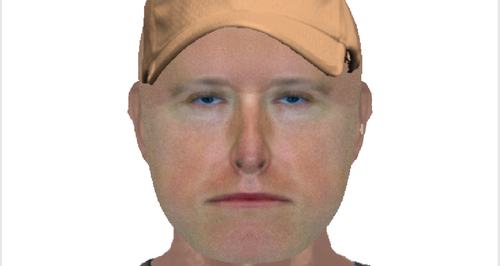 A 71-year-old woman needed hospital treatment for a dislocated shoulder, after being pulled to the ground by a mugger.
She was walking along The Knapp in Dursley, when a man lunged at her and grabbed her bag, causing her to fall over and be dragged for a short distance. He then ran off with the bag and down a flight of steps leading to Sainsbury's car park.
The victim was taken to hospital for treatment to her injuries.
Police have released an e-fit of the robber. He is described as white, in his 40s, stocky, about 5ft 7ins tall. He was wearing a dark, grey jacket, a fawn jumper and a brown baseball cap.
PC Rob Weaver, of Dursley Police, said: "We believe the e-fit is a very good likeness. Considering the victim sustained a dislocated shoulder as a result of the incident, she is very sure of what happened and has tremendous spirit."
The stolen bag is described as multi-coloured with a chevron design. It contained a blank 2015 diary, a small black purse with a bank card and cash inside, keys and a doctor's letter.
The robbery happened just before midday on Thursday, 4 September.
Anyone with information should call 101, quoting incident no 178 of 4/9/14.