Gloucester: Gang Steal Bikes From Children
10 June 2014, 10:16 | Updated: 10 June 2014, 10:17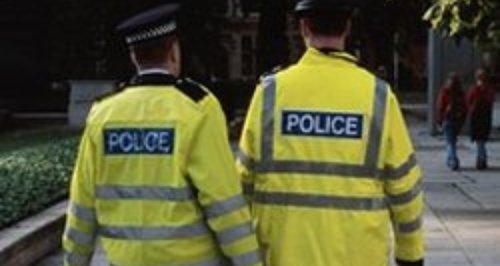 Police are seeking information about the robbery of three bicycles from children in Tuffley on Wednesday June 4.
The robbery took place at about 3.40 pm, when the three victims were confronted by six offenders as they were cycling home from school, passing through an alleyway between Cole Avenue and Stroud Road.
The suspects had covered their faces with bandanas and had hoods over their heads.
They ordered the victims off their bikes and pushed two of the victims, threatening to break noses unless they did so. Fearing violence, the victims complied and the six offenders then took possession of the stolen pedal cycles, cycling along the alleyway in the direction of Stroud Road.
The offenders, all males, are generally described as being aged 17-19, four of them black and two white, 5'8 to 5'11 tall, of medium built or slightly stronger, wearing dark black or grey hooded tops with bandanas covering their faces.
Three of them have more precise descriptions:
1st: black male aged 17-18, 5' 10 - 5' 11 tall, wearing grey hooded top with black bandana covering lower face.
2nd: white male aged 19, 5'10 tall, wearing grey hooded top with black bandana covering lower face.
3rd: black male, aged 18-19, 5' 8 - 5' 10 tall, wearing black hooded top with black bandana covering lower face.
The bicycle descriptions are: CARRERA TITAN 650 LTD 14 MOUNTAIN BIKE. 18'' Black/orange frame. Red forks. Front suspension. 24 gears.
DIAMOND BACK M05 MOUNTAIN BIKE. Red/White frame. Grey forks. 21 gears. Black seat. Rear light had broken glass. The 'D' on sticker saying DIAMOND was peeling off.
GT AGGRESOR MOUNTAIN BIKE. White frame with red. GT written on frame. Black seat with red stripe. 21 gears. front suspension. Bike had unique silver DBMX stickers on handlebar stem.
Anyone who has information about this robbery, or recognises the attached photos of two of the stolen bicycles, is asked to contact Gloucestershire Police on 101, quoting incident 247 of June 4, and crime references 12584/14, 12585/14 and 12586/14.
You can also give information anonymously by contacting the charity Crimestoppers on 0800 555 111 or via the website and you may receive a reward if someone is arrested and charged.