Cheltenham: Police Warning About Supermarket Scam
30 April 2014, 12:07 | Updated: 30 April 2014, 12:08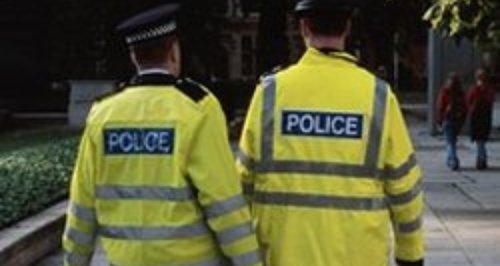 Police are urging the public to be extra vigilant following distraction theft attempts at Morrisons Supermarket, Up Hatherley, Cheltenham.
Two white men described as being of East European appearance, aged in their late 20s to early 30s and slimly built, were seen behaving suspiciously in the Morrisons Car Park on Monday April 28 between 2.20 –2.40 pm.
The offenders, clutching a map, spoke to a motorist to consult him about directions before entering the store.
One male, tanned, with dark hair shaved on either side and about 5 feet 8 inches tall, was wearing sunglasses, a black blazer-type jacket with shiny sleeves, blue jeans or trousers, white canvas non lace up shoes without socks, and carrying a white over the shoulder bag.
The second male, with dark hair and about 5 feet 9 inches tall, was wearing a blue quilted jacket with brown leather shoulder patches.
They were believed to be driving a Blue Audi and/or a Vauxhall Vectra SRI 130.
The Method of Operation for Distraction Thieves is to watch the victim key in their PIN at the till checkout. Another member of the gang then distracts the victim in the car park by asking for directions, or saying there is a problem with their car etc, while another member of the group steals the victim's bank cards. The cards are then used fraudulently.
Police are warning people to cover their PIN at checkouts and cash-points, even if they don't think they are being watched, as offenders can still observe it. It is also vital to be aware of your valuables at all times and guard against being distracted.
PC Annabel Brittain, of Cheltenham Police Station, said: ''Don't let these criminals exploit your good nature, they will steal your card while you try and help them and may then spend thousands of pounds at your expense.
''Those involved in this kind of crime target elderly and vulnerable people, so don't make it easy for them. Call police straight away if you're at a supermarket and think you see someone being targeted.''
Anyone with any information about the incident is asked to contact Gloucestershire Police on 101, quoting incident number 228 of April 28. You can also give information anonymously by contacting the charity Crimestoppers on 0800 555 111 or online and you may receive a reward if someone is arrested and charged.