Meet Justin Walker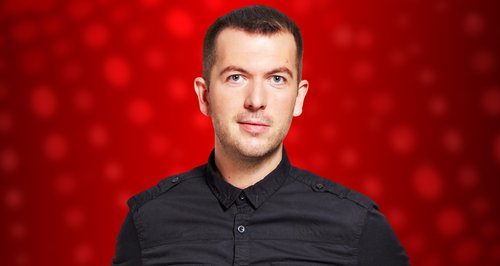 You can listen to Justin Walker each weekday from 4pm on Heart Drivetime.
Five quirky facts about Justin:
I can't dance. (I mean at all...)
I have only been on television once in my life and it was for ballet dancing
A-Z's of Justin:
ADORE… What can't you live without?
Nando's
BODY…What physical attribute would you most like to change?
My knees! They seem to somehow bend backwards (Is that even a thing?)
CHILL OUT…What do you do to get away from it all?
Just me and my mountain bike on a hillside somewhere in the sunshine.
DREAM … Your last dream?
That I lived in a house with so many rooms that some of them I had never even been in. (Explain that one dream people?)
EXCEL... something you are great at?
Cutting hair. No idea how or why I have this skill but all of my mates would come over for a hair cut when we were younger.
FAMOUS… The celeb you've met?
I have met quite a few now but enjoyed working with Jamelia recently for a week. She's lovely and smells amazing!
GLOUCESTERSHIRE … Your favourite place to visit?
There are so many! Love wandering around Gloucester quays in Summer or Bourton on the water which is beautiful.
HOLIDAY… What's your favourite destination?
For me Cornwall is as lovely as anywhere in the world So I would have to say St Ives.
IRRITATE… What's your most annoying habit?
I ask way too many questions.
JOKER…Which presenter is the practical joker of the team?
I think Toby has a look of the practical joker about him..
KNOCK KNOCK… Your favourite joke?
You definitely would NEVER have heard this one "Knock Kncok" Who's There. Dr...
LOVE LIFE… Are you attached or looking?
Currently Single (Feels like a dating ad now)
MOVIES… Favourite film?
Shawshank Redemption is my go to film, have probably seen it around a hundred times and never get bored of it.
NEVER…What would you absolutely refuse to do?
Parachute Jump. Don't mind heights just don't like jumping off them.
OFF WORK…What do you do in your spare time?
Mountain bike, Paint, Design, Make music.
PROUD MOMENTS …What are you most proud of?
I played a tiger in the school play when I was 6. I was quite brilliant!
QUITE ANNOYING… What habits irritate you in other people?
When people are talking to me but looking around the room to see if there is anybody else to talk to!!
REWIND… Where did you spend your childhood?
On my BMX jumping through the air.
SURPRISING… Tell us something about yourself that no one else knows.
I can't dance, I mean AT ALL. Somebody once told me to just move my feet and I inadvertently started walking off. #awkward
TEAM …Pick another presenter and describe him or her in three words?
Mark Wright..Better abs than me. Better teeth than me. Better hair than me. So 3 words. Hair, Teeth, Abs!
UPLIFTING…What instantly makes you happy?
Dance Music from the 90's or Pizza (Without Onions)
VOCAL…. Who is your favourite artist?
The artist I currently have the most respect for is Ed Sheeran. What a 5 years he's had! And still in his early 20s!
WISH LIST …. What are your top three Wishes?
I don't really do wishes, I tend to set goals and just try and work as hard as I can to achieve them. Most of my current goals are regarding getting fit and being healthier, meeting more people and having more fun.
X-RAY…Any broken bones?
Broke a rib playing football when I was younger, I fell on the ball which is, I believe the least cool injury ever.