Advertise in London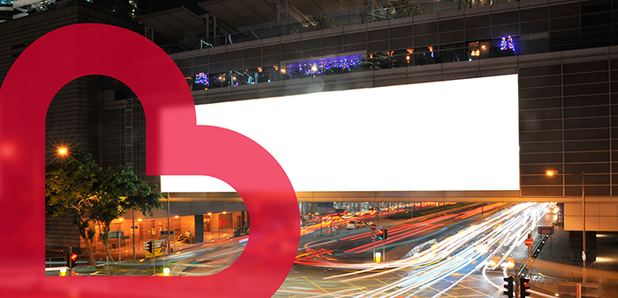 Global's radio and digital platforms have a weekly audience of 32 million, add outdoor and we reach 95% of the UK population. Combined with DAX, the multiplier effect of our portfolio is unmatched. Nobody else brings you the one-stop shop of scale, precision and amplification.
Heart is the largest commercial radio brand in the UK. Broadcasting nationally, Heart's feel good presenters include Jamie Theakston & Amanda Holden at breakfast, Rochelle Humes, JK and Kelly Brook, Pandora Christie, Emma Bunton, Ellie Taylor and Anna Whitehouse, Sian Welby and Jenni Falconer.
What's here
New to radio advertising?
Many of our SME clients are new to radio advertising and have taken advantage of working with Heart, the UK's largest commercial radio brand.

They are often amazed at the effectiveness and simplicity of getting their brand on-air, sometimes for the first time.

Working directly with Heart Radio or through an agency, they have successfully harnessed the power of Heart radio to their brand.

Radio is for the masses but radio advertising on Heart is for all businesses large and small.

Be relevant, be successful

Big-name brands were not born famous or households names. They have achieved this level of brand relevance through building up trust with the local consumer through credible media channels like radio advertising.

Heart radio advertising works. Whether you want to target families with Jamie and Amanda in the morning, reach decision-makers in the office during the day, or capture the attention of millions of workers on their way home, we can help.

Brand fame

Radio advertising offers SMEs the chance to become national brands and it all begins with dominating your local market in London.

Our clients use us again and again because they are confident with the KPIs we put in place to ensure essential brand growth. We can take your business, products and services and engrain them very naturally into the daily lives of millions every day.

Thinking about radio advertising but have no clue how it works? Don't worry, our creative team will quickly get you on air.

Contact the Sales team
For more information about advertising on this station, please contact http://www.global.com/contact

More on Heart Radio Advertising
Where else can I advertise?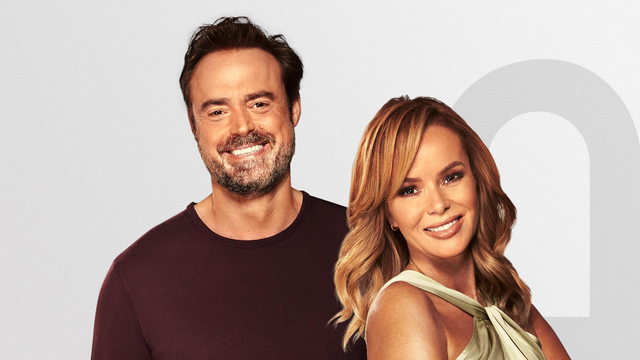 Why radio advertising?
"Millions of listeners are waiting to hear your message and discover your brand."
10 reasons to advertise on the radio
Cost-effective: one of the best investments any SME business can make. According to Radiocentre, radio produces an estimated £7.70 in revenue ROI for every pound spent.
Radio advertising is one of the fastest-growing channels for SMEs.
"Listeners are, on average, 48% more aware of companies that have been advertised on the radio." More
Instant results: quick turnaround time and ease of production make radio ads a fast medium for getting fast brand interest and buy-in.
Laser Targeted local advertising or Nationwide. Hone in on particular regional markets.
Unique targeting: Accurate customer targeting. Heart can provide accurate demographic data on our audiences. For example, 40% of listeners are between 25-44 and 59% are female.
Easy Media Integration.
By broadcasting your radio ads at selected times of day, you can reach listeners who align with your target segments.
Frequency: Daily and weekly repetition and high overall frequency of radio ads ensure impact.
Ideal for the promotion of last-minute advertising messages to your local region.
For more information about advertising on this station, please contact http://www.global.com/contact
Make your brand stand out from the noise

In an ever-changing, modern world, it's become increasingly more challenging for businesses to be more creative in their outputs to potential customers.
There's a reason this traditional media has not died out... because it works.
No ripples just air-waves
Just like billboard advertising, radio ads help you stand out in a saturated market. With more than 13 million DAB radio devices in circulation around the UK, now is the time to take advantage of this popular medium.
Remember
Global who owns Heart also own a network of billboards and other outdoor advertising platforms that can be used in combination with your localised radio advertising to hammer home your message. More.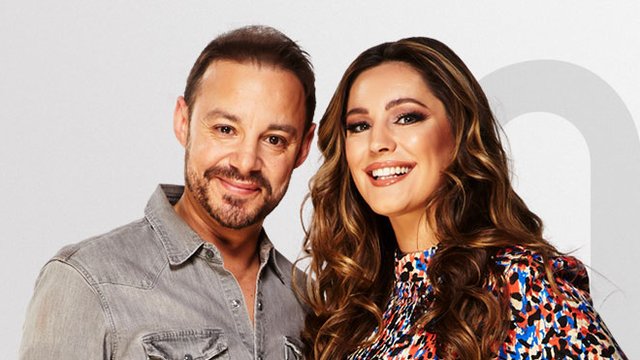 Who can you reach with Heart?
"9.6 million people turn up the feel good every day across the UK."
Available nationally on DAB digital radio, Heart is available from Land's End to John O'Groats.
We deliver incredible high impact radio ad campaigns for our advertisers every month, so there's no wonder we are one of Global's most effective channels of communication.
Our data and statistics:
• The majority of the Heart audience are female at 59%
• ABC1 adults make up 53% of Heart's audience
• 40% of listeners are between 25-44
We don't just play the music you love, we partner with SME businesses and growing brands to provide our millions of listeners with well-targeted ads that aim to engage and encourage.
Heart Radio advertising can be efficiently targeted by age, social status, interests and geographical region.
"On average a listener tunes into 20.2 hours of Live Radio per week."
Target local advertising or Nationwide, your choice
UK Coverage (9.6m listeners per day)
| | | | |
| --- | --- | --- | --- |
| Bath | Devon - South | London | Suffolk |
| Beds - Bedford | Hams | Milton Keynes | Sussex |
| Beds - Luton | Devon - Torbay | Norfolk | Teesside |
| Berkshire | Dorset | North Lancashire & Cumbria | Tyne & Wear |
| Bristol | Essex - Chelmsford | North West | Wales - North |
| Cambridgeshire | Essex - Colchester | Northamptonshire | Wales - South |
| Cornwall | Essex - Harlow | Oxfordshire | Wales - West |
| Crawley | Gloucestershire | Peterborough | West Midlands |
| Devon - Barnstaple | Hampshire | Scotland - East | Wiltshire |
| Devon - Exeter | Hertfordshire | Scotland - West | Yorkshire |
| Devon - Plymouth | Kent | Somerset | |
Sound on, volume up, turn up the feel good
Since 1995, our commercial station has been there for people and we've been there for businesses. With vast and varied audiences at our fingertips, we have the tools to target your demographic, amplify your message and scale your business.
If our audience trusts us, they will trust you
Be unmissable: we're everywhere! Heart Radio is in people's ears, homes, offices, cars and mobiles.
For more information about advertising on this station, please contact http://www.global.com/contact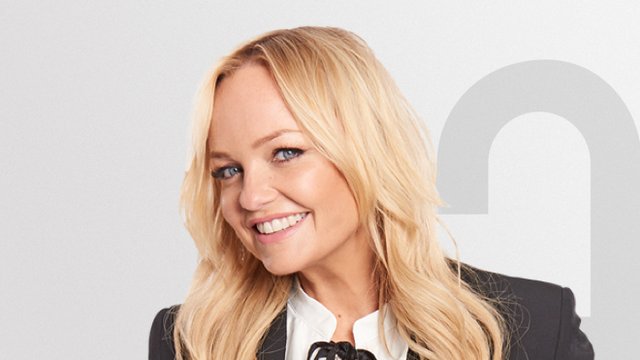 Does radio advertising work?
The most important question, but we don't want you to just take our word for it.
What results you can expect
Build relevance and trust
Boosting awareness and consideration
Radio listeners are nearly, 48% more aware of businesses that have been advertised on the radio and 12% more likely to consider them when buying
"It's clear that radio advertising works well in tandem with other media."
External Evidence
Campaign (the world's leading business media brand)
Radio is 20% more cost-effective' at building brands, research claims
Radiocentre (the industry body for commercial radio)
The Radio Multiplier Study | Ad Awareness - Radiocentre
Ofcom
Radio Advertising Market Research
Global Case studies
It's your turn to take centre stage. Enquire now.
"Used appropriately, Heart radio advertising is an effective method of reaching your target demographic."
What's here