17 Years For Aggravated Burglars
16 October 2013, 12:59 | Updated: 16 October 2013, 13:03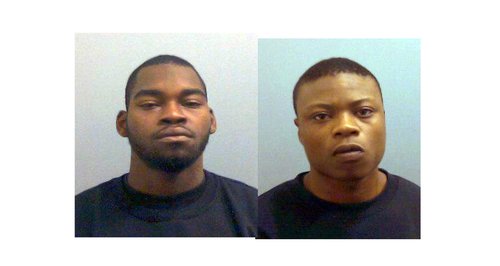 Two men have been jailed for a total of more than 17 years after carrying out an aggravated burglary at a property in Milton Keynes.
Paul Komati , aged 22, of Serpentine Court, Bletchley and Danyle Smith, aged 21, of Hayman Rise, Grange Farm, Milton Keynes were sentenced at Amersham Crown Court after being found guilty of aggravated burglary following a trial.

Komati was sentenced to nine years' imprisonment while Smith received a prison sentence of eight years and six months.

At about 8.30pm on Monday 22 April, Komati and Smith were among a group of men to go into a residential home in North Ninth Street and assaulted and threaten two men inside.

The victims, who were in their twenties, were threatened with knives and a handgun. They suffered minor injuries during the incident.

The offenders left with a number of electrical items, including mobile phones and games consoles.

Investigating officer Det Con Barbara Dragt said: "I am very pleased with the outcome and the sentences given to both Komati and Smith.
The victims went through a terrible ordeal which has had a major impact on their lives and I hope this conclusion will enable them to feel that justice has been done."