Alleyway Murders: Man Charged
22 July 2013, 09:57 | Updated: 22 July 2013, 10:04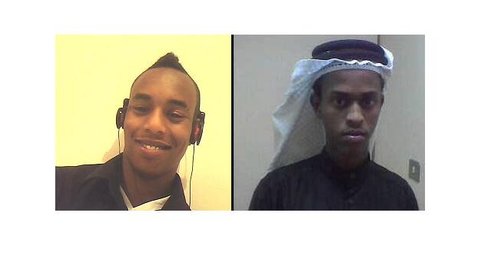 A 19 year old's been charged with murdering two Somali teenagers shot dead in an alleyway on Milton Keynes' Fishermead estate.
Mohamed Abdi Farah, 19, and Amin Ahmed Ismail, 18, (right) were gunned down on May 26, 2011.

Ahmed Ahmed, of no fixed address, has been charged with two counts of murder, and was due to appear at Milton Keynes Magistrates' Court on Monday 22 July 2013. He was arrested two days earlier.
Mohamed was shot once in the head and died at the scene, while Amin sustained two gunshot wounds to the head and died at Milton Keynes General Hospital the following day.

Amin, who was the only boy in his family, came to England as a 10-year-old from Somalia, his family said following his death.

He enjoyed studying maths and science and dreamed of achieving a degree and a master's so he could look after his mother and four sisters, they said.

Meanwhile, Mohamed's family said he had only been in the country for four weeks.

They described him following his death as a "very likeable, sociable, and friendly individual, who was looking to continue his studies and go to university''.

Two men were jailed in January 2013 for a combined total of 70 years after being convicted of murdering the pair following a 10-week trial at Luton Crown Court.

Fuad Awale, 25, was sentenced to life behind bars with a minimum term of 38 years and Sharmake Abdulkadir, 22, was jailed for life with a minimum term of 32 years.