E-Fit Released After MK Sexual Assault
22 January 2014, 14:30 | Updated: 22 January 2014, 14:48
Police have released an E-fit of a man wanted for a sexual assault on a teenager in Milton Keynes.
The 19-year-old woman was walking across the V7 Saxon Street onto Lloyds, Coffee Hall, at around 11.10pm on Friday (17/1) when she became aware of an man behind her.

He walked up close to her and then sexually assaulted her.

The woman screamed out and told the man she was going to call the police, at which point the man walked away quickly up a Redway that runs between Trubys Garden and Button Grove.

The man is described as white, aged over 50, around 5ft 5ins tall with a medium build and short, greying hair. He was wearing reading glasses and dark coloured waist-length jacket that was zipped up.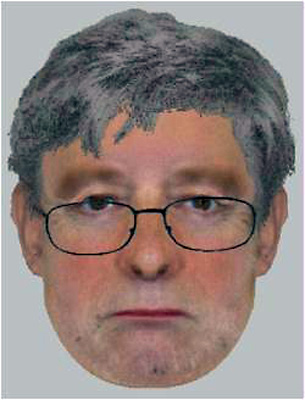 PC Laura White said: "I am keen to speak to anyone who may have seen this man in the area and can provide us with any details of his movements, both before and after the assault.

"The woman was shaken by the incident, but thankfully didn't sustain any physical injuries. "