'Great Train Robber' Ronnie Biggs Dies
18 December 2013, 09:51 | Updated: 28 January 2014, 11:00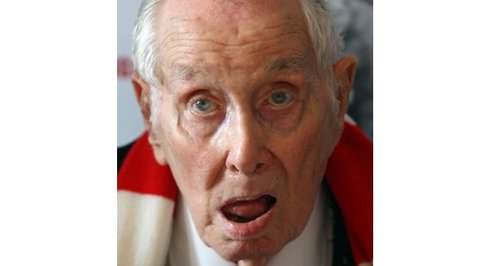 Great Train Robber Ronnie Biggs has died at the age of 84 after years of ill health.
Biggs was part of a 15-member gang that robbed a Royal Mail train near Leighton Buzzard in Buckinghamshire in 1963 and stole £2.6m.

He was jailed for his part in the robbery itself but managed to escape from prison in 1965 and spent 36 years as a fugitive abroad, before voluntarily returning to the UK in 2001.

He spent another eight years in prison in the UK before released on compassionate grounds in 2009.

Soon after he was released he was transferred to a nursing home in Hertfordshire.

After suffering a series of strokes, Biggs used a homemade letters board to communicate and effectively dictated his book to a ghostwriter.

He said using his board: "If you want to ask me if I have any regrets about being one of the train robbers, my answer is, 'No'.

"I will go further: I am proud to have been one of them. I am equally happy to be described as the 'tea-boy' or 'The Brain'.

"I was there that August night and that is what counts. I am one of the few witnesses - living or dead - to what was 'The Crime of the Century'."

He did admit to some regrets.

"It is regrettable, as I have said many times, that the train driver was injured," he said.

Biggs went on: "And he was not the only victim. The people who paid the heaviest price for the Great Train Robbery are the families. The families of everyone involved in the Great Train Robbery, and from both sides of the track.

"All have paid a price for our collective involvement in the robbery. A very heavy price, in the case of my family.

"For that, I do have my regrets."