Make Time This Winter
8 November 2013, 06:00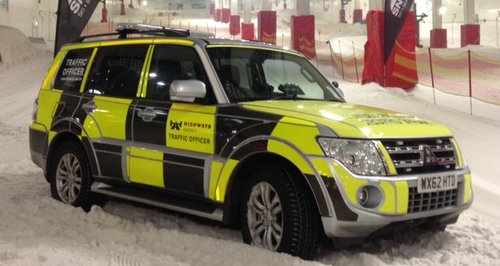 The Highways Agency have launched their winter campaign in the East of England asking drivers to 'Make Time For Winter'.
They came to Milton Keynes Snozone to talk about their message of 'making time' to:
- Check over vehicles before setting off on a journey
- Pack essentials in case of a breakdown
- Be aware of the forecast and postpone the journey if needed
We hear messages like this every year but it seems like we're not getting any better at acting on it. The Highways Agency say 56% of drivers in the East still don't check their vehicle, 24% don't carry any emergency items and 30% don't even have de-icer.
Paul Sinfield is the Sever Weather Manager in the East and says it's now much easier for drivers to keep up-to-date on weather and traffic problems:
"We've got social media Twitter feeds, the Highways Agency website, the Traffic England website also we have a Highways Agency information telephone Line and all these are available sources to give information."
The Highways Agency have 65 gritter's covering more than 970 miles of road in the East.
Mr Sinfield says there are some black spots that are particularly challenging for them:
"We've got one site on the A1 and also one on the M1 where we have some gradients on the road and the idea with this is we pay particular attention to make sure these are treated and snow is kept clear"