Mercy Killing Guilty Plea
31 January 2014, 12:11 | Updated: 31 January 2014, 12:30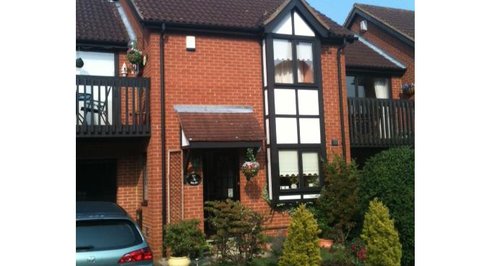 A 75 year old woman from Milton Keynes has pleaded guilty to murdering her terminally ill husband in what she claims was an 'act of mercy'.
Sheila Sampford pleaded guilty to the charge on Friday 31 January 2014 when she appeared via a video link up from the prison where she is being held on remand.

Judge Richard Foster, hearing the case at Luton Crown Court, said that although the wife had entered the plea of guilty on the basis that the killing was an act of mercy, there would have to be a hearing in February 2014 to determine whether that was in fact the case.

The court heard that Mrs Sampford told police after her arrest in July 2013 that her husband John's death was the result of a suicide pact.

The couple had been married for 50 years and lived at a house in Spoonley Wood, Bancroft Park (pictured). John, 83, was found dead at the house on Friday 5 July 2013.

Mr Sampford was terminally ill with leukaemia when he was killed. At an earlier hearing, the court heard the cause of death was strangulation.

After the wife had entered her guilty plea to the charge of murdering her husband today, Neil Moore for the prosecution said there was a "basis" to the plea.

He went on "The issue that arises in this case is whether she believed this killing was an act of mercy."

John Price QC defending told the "The only matter is whether he asked her to do what she then did to him."

The judge said there would have to be a Newton hearing to determine the matter.

That will take place in February 2014 in a day long hearing at which Mrs Sampford, who is currently being held in Peterborough Prison, will give evidence.

She will then be sentenced.

A life sentence automatically follows for murder, but it will be up to a judge to decide how much time Sheila Sampford will have to spend in prison.