MK Hospital 'Prepared'
17 July 2013, 12:47 | Updated: 19 July 2013, 08:58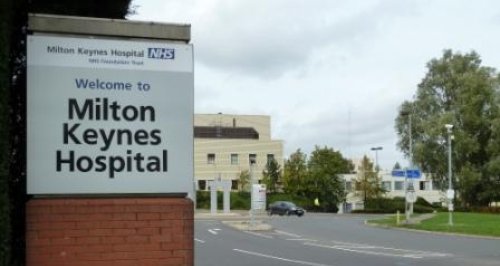 Milton Keynes Hospital have told Heart they're prepared for an expected increase in the number of children taken to them for emergency care.
An increase is expected from 1 August 2013, when emergency paediatric care is ended at Bedford Hospital because of safety concerns related to staffing levels.
Junior doctors are being withdrawn from emergency paediatrics at Bedford over worries they are not getting enough supervision from senior colleagues. As a result of this withdrawal, bosses have decided to end emergency care for children under 19 at Bedford from 1 August.
Children who would have been taken to Bedford Hospital by ambulance will, from 1 August, be taken to Milton Keynes Hospital and neighbouring hospitals.
Milton Keynes Hospital say the changes will result in a slight increase in patients aged 19 and below needing treatment at MK, but that children's services staff have been preparing for the change and they do not expect there to be any impact on patient waiting times.
They say plans have already been put in place to ensure that we have sufficient staffing and resources to meet any increase in demand.

Lisa Knight, Director of Patient Care and Chief Nurse, said: "We have been working with Bedford Hospital to ensure children's services continue to run safely and effectively. This is of the upmost importance for our patients in Milton Keynes, and also the small number of patients who will be coming to us from Bedfordshire.
"I would like to reassure everyone that we are prepared, and high quality care remains our priority."
16 Jul 2013 - Bedford Hospital Changes