More Railcare Jobs Go
14 August 2013, 12:34 | Updated: 14 August 2013, 12:41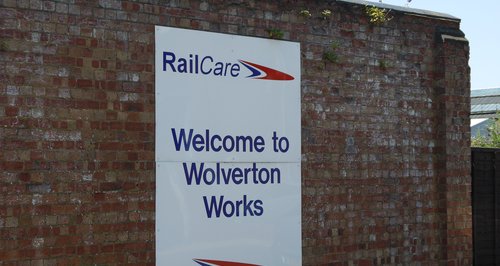 Thirteen more redundancies have been announced at Milton Keynes-based train repair company Railcare.
It follows the announcement of 118 redundancies at the firm's Wolverton site in July 2013. A further 32 workers were made redundant at the company's site in Glasgow.
The Wolverton Works, where Railcare is based, used to employ thousands of workers and was the reason why the towns of Wolverton and New Bradwell were built in the nineteenth century.
This year marks the Wolverton Works' 175th anniversary, as they were opened in 1838.
A statement from administrators given to Heart on Wednesday 14 August 2013 said:
"Since appointment, the Joint Administrators have been in close dialogue with Railcare customers to determine their future level of contract spending with the company, which in turn will determine manpower requirements.

"Regrettably, the level of customer work confirmed has been below what was anticipated, and this has meant a further 13 staff have been made redundant at Railcare's Wolverton site. As previously, the Joint Administrators will work with individual members of staff to help them process redundancy forms and apply for appropriate benefits.

"The Joint Administrators are doing everything possible to stabilise the business and are in discussions with a number of interested prospective buyers. If a successful sale can be achieved, the future of Railcare should then be secured."
6 Aug 2013 - Royal Train Worries
2 Aug 2013 - Railcare Redundancies
31 Jul 2013 - MP Fights To Help Struggling Wolverton Rail Firm