Railcare Redundancies
2 August 2013, 16:53 | Updated: 4 August 2013, 06:59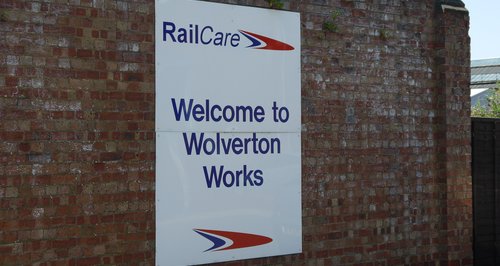 More than 100 jobs are going to go at Milton Keynes train repair and refurbishment firm Railcare.
Administrators have confirmed more than 150 job losses, which has been described as "appalling news'' by unions.

BDO said 118 workers had been made redundant at the company's site at Wolverton, and 33 at their plant in Springburn, Glasgow.
The redundancies come in the 175th anniversary year for the Wolverton Railway Works, which opened in 1838.
Business restructuring partner Kim Rayment said: "Following discussions with customers, stakeholders and employees over the past two days, regrettably it has been necessary to make a number of redundancies at Railcare's sites in Springburn, Glasgow and Wolverton, Milton Keynes.

"The majority of staff remain at both sites and we are hopeful that continued customer spending will allow the company to trade through administration.

"We understand that this will be a distressing time for all concerned, and we will be working to provide what advice and support we can to affected employees.

"There are a number of interested prospective buyers, and the Joint Administrators are working to secure a successful long-term future for the business with the support of customers and remaining staff.''

Rail Maritime and Transport union leader Bob Crow said: "This is appalling news and RMT is demanding to know just what Business Secretary Vince Cable and his department have been up to following their pledges to support the workforce at Railcare in getting through this short term cash flow crisis.

"Yesterday we were told that the Business Department had intervened to stop the redundancy process and yet today 150 skilled and loyal workers have been told personally that they are finished despite the fact that Railcare has a full order book from the end of the summer.

"The names of those on the redundancy list were read out in mass meetings in the most brutal and despicable fashion. This scandal makes a mockery of the Government's pledges to support British engineering jobs.''
Unite regional secretary John Rowse said: "Vince Cable should not be allowed to wash his hands of Railcare. This is a very short-term attitude as the company has a full order book from October - what it needs are loan facilities to tide it over.

"The administration process in the UK is not fit for purpose as it does not allow enough breathing space for a rescue package to be put together. We should follow the Chapter 11 approach that is used in America which allows more time in these situations.
"This is a terrible blow to the workers made redundant, their families and the local communities.''
Business Secretary Vince Cable said: "As soon as we heard Railcare was in difficulty the department got in touch to highlight the usual government support, recognising it is an important part of the railway industry supply chain.

"It's disappointing that we could not help and were unable to stop the company going into administration.

"I continue to take a close interest in this company. Hopefully a buyer can still be found, so as many jobs and skills can be saved as possible.

"For those losing their jobs and looking to retrain, the Government stands ready to help.''
Milton Keynes North MP Mark Lancaster said: "The announcement of redundancies at Railcare today is very worrying both for the workers themselves and the wider community.
"I am determined to continue to do all I can to support those who have been made redundant and have already been in touch with the Department for Work and Pensions to ensure immediate support is offered.

"Today's news comes after a difficult period for Railcare throughout which I have ensured that the government have been offering support to the company, this they have done in recent months through securing rating reviews and the deferment of pay as you earn payments to try reduce financial pressures on the company.

"Following the events over the past few days, Government reacted quickly by sending a UK Trade and Investment team to a German investor and held talks with the administrator to try and find a way forward.

"Like many over the last week I have been working hard to find a solution to the problems faced at Railcare.
"Having pressed for a short term loan it has become clear that this in itself would be a 'sticking plaster' solution to greater underlying problems. The only viable way forward is to ensure the company becomes a "going concern" to enable the future investment that is needed.

"Whilst today's news is thoroughly depressing, with a good order book from October, I am confident that the medium term future for Railcare is positive and that the decades old tradition of railway engineering in Wolverton will continue."