MP Fights To Help Struggling Wolverton Rail Firm
31 July 2013, 17:19 | Updated: 1 August 2013, 15:09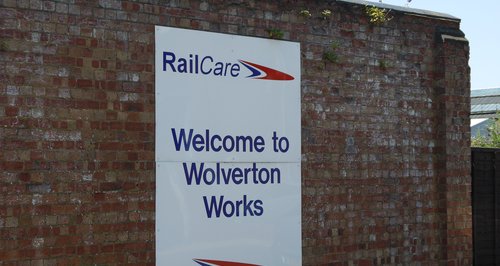 Hundreds of jobs might be under threat after Wolverton based Railcare went into Administration.
The RMT Union says 500 engineering jobs are under threat at the Railcare plants in Milton Keynes and Glasgow.
The union says it was made aware earlier this week that Railcare was in trouble after it failed to pay staff wages and after a planned takeover by a German company collapsed.
Talks with another potential buyer are thought to have collapsed yesterday (Weds) forcing the company into administration.
RMT General Secretary Bob Crow said: "RMT is calling on Business Secretary Vince Cable and the Government to step in to secure the future of these 500 key rail fleet engineering jobs following the collapse of Railcare. The Government cannot sit on their hands and watch this situation play out for the want of what we believe is not much more than a million pounds of cash flow finance. Reports that Railcare have already been turned down for assistance make a mockery of the Government's business strategy and their stated objective of protecting skilled jobs. This crisis has left 500 staff unpaid and without any security and the root cause appears to be the franchising shambles in the wake of the West Coast fiasco. Vince Cable and the Government have a moral and economic duty to intervene urgently to save these jobs and protect the scheduled work and RMT will meet with him at any time to assist in moving this on. All of us now need to work together to secure these jobs and the important work that the company is involved in."
The Administrators BDO issued a statement.
BDO LLP business restructuring partners Kim Rayment, Ian Gould and Bryan Jackson were appointed Joint Administrators over Railcare Limited ("the Company") on 31 July 2013.

The Company, with sites in Wolverton, Milton Keynes and Springburn, Glasgow, is a railway maintenance firm with expertise in vehicle and component overhaul, incident repair and spares and logistics.

The Joint Administrators are currently liaising with customers to understand their exact requirements, so trading may continue in administration while a purchaser for the business and assets is sought.

Kim Rayment, BDO business restructuring partner, said: "Unfortunately the economic climate and difficult trading conditions significantly affected the business, together with reduced demand. However, we are hopeful of securing a sale and, depending on customer requirements, the Company may continue to trade whilst this is explored."
The MP for Milton Keynes North, Mark Lancaster, has told Heart he's working to help Railcare and its' employees.
The company, who employs approximately 180 staff, went into administration when a deal to buy the company fell through. Mark has been working closely with the company for some time and has stepped in to help.

Mark has contacted the Department for Business, Innovation and Skills and has spoken to the Minister responsible, who have been quick to react and step in to help Railcare.

Mark told Heart: "I am pulling out all the stops to support Railcare and the workforce. Having been in contact with the Minister I'm pleased that Government have responded quickly and officials are already engaged with relevent parties to try and deliver a positive outcome."